LEGAL EAGLE: Social Services are 'worried' over the safety of my children
The Social Services have sent me a letter in relation to my two children. It states they are so worried about the safety of my children that they are considering explaining their worries to a judge in court, to determine whether it is safe enough for them to live with me.
Published 3rd Jan 2023, 00:00 BST

- 2 min read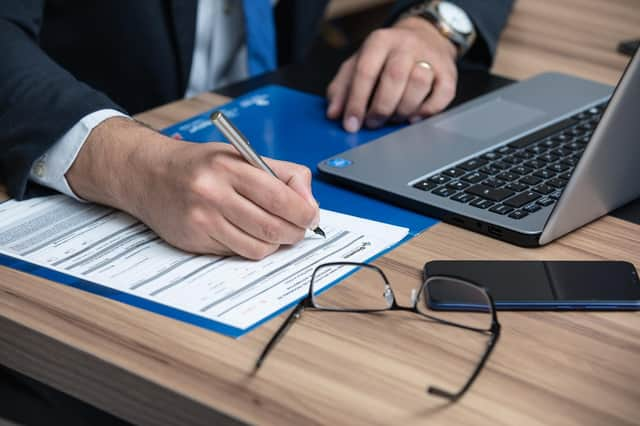 They want to stop this from happening, so they want to work with me in Public Law Outline (PLO), but if necessary, they would ask me to sign s20. I am very anxious, and I do not know what to do. Please advise me.
Whenever the local authority decides to take action in relation to children, their involvement can have a significant impact upon your family life, and it is important that you seek advice.
You have explained that you have received a PLO letter, also known as a Letter Before Proceedings. This entitles you to free legal advice in relation to this matter.
Take this letter to a paralegal/solicitor and they will be able to advise you, including the concerns that the local authority has and what their plans and expectations are. They will then take your instructions and attend the first PLO meeting with you to represent your best interests.
At the initial PLO meeting, the local authority will explain why they are getting involved.
They will highlight what is going well in relation to your children, but they will then explain their concerns.
These concerns can often vary, but can include drug misuse, domestic violence, neglect, and/or poor living conditions. They can be in relation to the mother, father(s) or both.
The local authority will then set out their plan and what they would like you to do to address the concerns they have. This may involve undergoing a Parenting Assessment, to determine if you can provide safe and reasonable care for the children.
They may also ask you to put forward other family members who can potentially care for the children should you be unable to.
However, if the local authority concerns continue, and they are satisfied that the children's best interests can only be met by being placed outside of your care, then they will ask you to sign a section 20 agreement.
By signing this agreement, you consent to your children being placed outside of your care, to include being placed into foster care.
A parent will, at all times, be able to withdraw their consent, however it would be highly inadvisable to do so without first taking legal advice.