LEGAL EAGLE: We hope Medomsley Detention Centre Physical Abuse Settlement Scheme extension will bring comfort
The Medomsley Detention Centre Physical Abuse Settlement Scheme previously agreed with the Ministry of Justice to provide compensation to survivors of physical abuse suffered by staff members at Medomsley Detention Centre has now been extended.
Published 8th Sep 2020, 00:00 BST

- 2 min read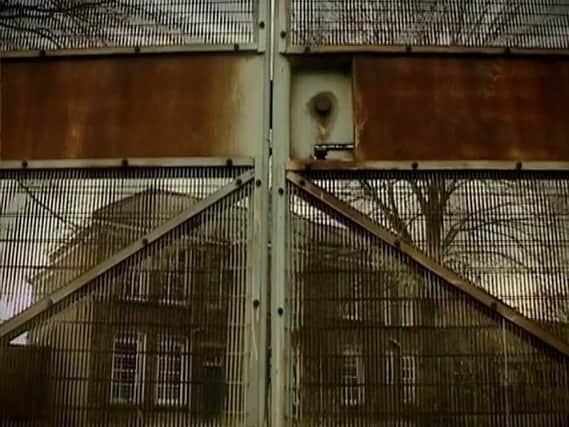 Under the original scheme set up in February 2020 former detainees must have suffered physical abuse committed by a member of staff who was employed at Medomsley during the period they were detained and who had received a criminal conviction in respect of such offences. This was in addition to independent evidence of their period of detention.
However, since then the Medomsley Steering Group, which is a group of Solicitor firms who represent over 1000 survivors, have been discussing with the Government Legal Department who deal with claims for the Ministry of Justice, how the Government Legal Department intended to respond to civil claims which did not fall within the original scheme.
After several months of discussions an extended settlement scheme has been agreed with the Ministry of Justice. Under the extended scheme there is no longer a requirement for a survivor to have suffered physical abuse committed by a member of staff who has received a criminal conviction effectively opening up the scheme for many more survivors of Medomsley to be compensated.
We welcome the extension to the scheme. We represent in excess of 450 survivors of Medomsley Detention Centre. Whilst the original scheme, set up to compensate victims of convicted officers, was welcome the reality was that a significant number of our clients remained excluded. This may have been for several reasons including because they were detained at Medomsley prior to any of the convicted officers having worked there or perhaps they had blocked from their minds the names of those officers who assaulted them due to the harrowing nature of the abuse suffered. It was always our position that we believed those clients of ours who fell into such categories should not be prejudiced in this regard and deserved to be compensated for the abuse they had suffered. The extended scheme now allows this. Whilst we appreciate compensation will not heal the physical and mental scars of our clients we believe this extension to the scheme to be a significant acknowledgement of the pain and suffering caused to the survivors of Medomsley and we do hope it will go some way to providing some comfort.
The scheme will operate outside of the Civil Courts with a tariff of compensation awards dependent on the length of the period of detention. There is also a provision in the scheme to compensate for a lasting physical and/or psychological injury.
We are instructed by over 450 former inmates of Medomsley Detention Centre in relation to compensation claims. We have already settled a significant number of claims arising from abuse suffered by survivors of Medomsley Detention Centre.
If you were abused at Medomsley Detention Centre and are interested in pursuing a claim please do not hesitate to contact Ben Hoare Bell LLP specialist solicitors Andrew Freckleton or Richard Hardy on 0191 565 3112 or by email to [email protected] to discuss further.