LEGAL EAGLE: What are my legal rights when my husband is placed into care?
My husband has been diagnosed with Dementia and he has been placed in a care home.
Published 14th Oct 2020, 00:00 BST

- 2 min read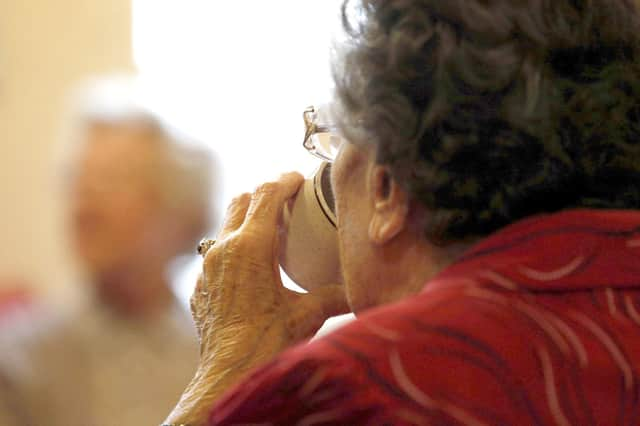 The care home has said that a Deprivation of Liberty Safeguard (DoLS) is going to be put in place and they have asked if I want to be his Relevant Person's Representative, what is a DoLS and what does it mean to be his RPR?
In specific situations people with dementia can be deprived of their liberty. This means that someone can be kept on a locked ward or in a locked room, is not free to go anywhere without permission or close supervision and is usually under continuous control and supervision. This is against the law unless it is done under the rules set out in the Mental Capacity Act. The Deprivation of Liberty safeguards exist to protect the rights of people in care homes and hospital who lack capacity to make certain decisions about themselves.
They are an important safeguard to ensure that vulnerable people are treated and cared for with dignity and respect and as far as possible in line with their own wishes. The safeguards were introduced in 2009.
If a person's care is authorised following a DoLS assessment, they must have a representative appointed, called the 'relevant person's representative'. Often this is a family member, friend or other carer. They are appointed during the best interests assessment.
The job of the representative is to stay in close contact with the person with dementia. They should look to see if the person's care arrangements change, be given access to documents about decisions and if necessary ask for a review of an assessment decision. The representative can also appeal against the DoLS authorisation and should do so where the person under DoLS disagrees with it, even if they themselves do not. The representative should be kept informed about the person's care and treatment and any changes to it. The local authority or local health board should work together with the care home or hospital to make sure that both the person and their representative understand the DoLS process and know their rights.
If a representative requires support, they can ask to talk to an independent mental capacity advocate (IMCA). The local authority can put you in touch with your local IMCA service. Ben Hoare Bell LLP regularly advise RPR's where they want to make a challenge against the DoLS. If you would like further advice, please do not hesitate to get in touch with our Court of Protection Team on 0191 565 3112 or email [email protected] Visit www.benhoarebell.co.uk for further information.