RICHARD ORD: England in football tournaments is just like watching Brazil ... the movie!
I have been preparing for the Euro 2020 tournament by watching my 17-year-old son play football for his local team.
Published 9th Jun 2021, 00:00 BST

- 2 min read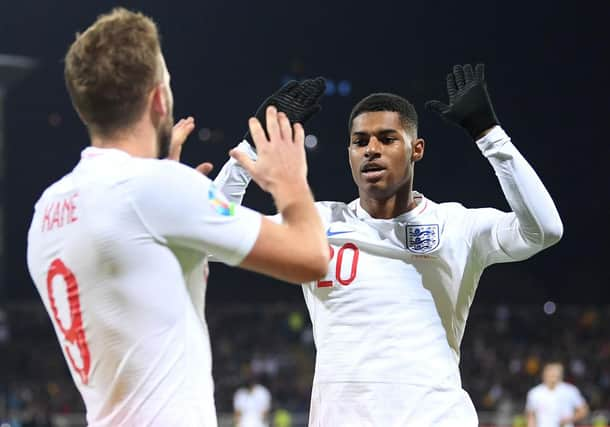 There is little to choose between our Isaac's team and England It is, as the expression goes, just like watching Brazil.
And by 'watching Brazil' I am, of course, referring to the movie Brazil and not the silky skill of our South American cousins.
The Brazilian football team ooze all that is good about the 'beautiful game'.
Our Isaac's team, much like England, is not so easy on the eyes.
It's like watching the surreal Eighties Terry Gilliam movie because it is a disturbing and often grotesque vision of a dystopian future which ends well for no-one. Much like watching England in football tournaments.
My children, however, aged 17 and 20 respectively (or in their cases, disrespectfully), remain convinced that glory is within the grasp of our national team.
Oh, the innocence of our wasted youth.
In my position as a jaded misery-guts and harbinger of doom (they call me dad, for short), I have for the last two decades been preparing them for footballing disappointment.
To be fair, the national team has helped out as much as they can. Every two years they roar off the starting grid and plough straight into the pile of the tyres on the first bend (Don't ask me why I have picked motor racing as a metaphor for their abject failure, but it's as good as any).
It's the hope that kills you. And England are adept at battering you within an inch of your life with that 'hope' before putting on the boot marked 'belief' and kicking you into the freezing river called 'promise' weighed down by an anvil with the word 'expectation' chalked on it. Like I say, it never ends well.
This year, I have largely ignored the England games for fear of being suckered into renewed belief. That was kicked out of me in '90 and again and in '96.
What I have seen, however, is Grealish. And I almost fell into the trap. Being brilliant isn't enough. You need to have that other secret ingredient … a propensity to cheat. At last, I thought, an English player with talent but also one who is not afraid to cheat to win. Then I remembered, they've got VAR for the Euros.
Now that we have players prepared to cheat to win, they bring in video refereeing to scupper our chances.
Another tournament and another month of misery for England. You read it here first kids.