Why Parkinson will probably never be bettered
It is normally banal and trite to say when someone dies that we will never see their like again, but in Michael Parkinson's case it happens to more than likely be true.
Watch more of our videos on Shots!
and live on Freeview channel 276
Visit Shots! now
He was the best chat show host this country is ever likely to have. Partly because he was a proper journalist, who learned shorthand and everything.
When he was given his eponymous BBC1 show in 1971 it was purely on merit. He was not particularly well known at that point.
Much of his success was attributable to a genuine interest in his guests, letting them speak freely without fear of interruption, ensuring he was not the star of his own show and allowing interviewees to be themselves.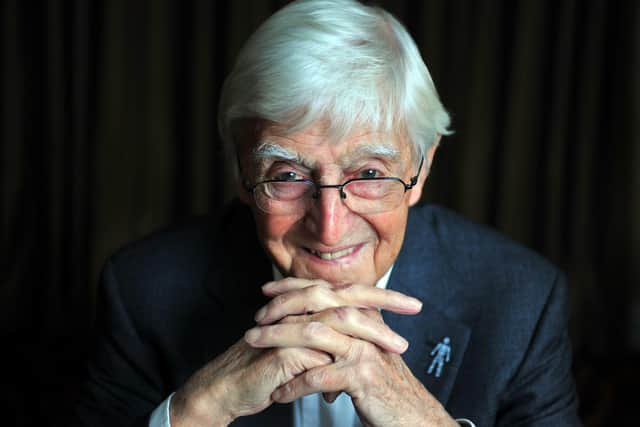 This sounds easy enough, but clearly isn't. If they were around today, what chance would great raconteurs like David Niven, Richard Harris or Peter Ustinov stand against a host who is just dying to divert the audience's attention back to themselves?
It would be akin to watching the pub windbag, who feels compelled to "compete" with someone who is genuinely interesting.
This isn't your columnist being old and nostalgic. Even those not alive at the time are aware of the great Parky interviews.
For differing reasons we remember among others Muhammad Ali, Billy Connolly, Edith Evans, Orson Welles, Kenneth Williams, Helen Mirren, Peter Cook, Woody Allen, Catherine Bramwell-Booth, Meg Ryan, Peter Kay, John Wayne and, yes, Rod Hull and Emu.
Now, those who think there was a better chat show host than Parkinson, please supply us with a list of all the great moments from the others.
With the possible exception of Clive Anderson, now rarely seen on the box, there aren't many.
Catherine Bramwell-Booth's 1979 appearance at the age of 96 is a particularly interesting case. The interview with the granddaughter of the Salvation Army's founder William Booth remains a classic.
Fascinating and witty though she was, she wouldn't get anywhere near such a show these days. If she did it would only lead to her being horribly patronised.
We'll probably never have another Parky, but it would be great if we did.