EMMA LEWELL-BUCK: Sunak's King's Speech shows it's time for a Labour government
Last week saw the current Prime Minister's first King's speech: it was weak, thin, unambitious, and hopefully his last.
Watch more of our videos on Shots! 
and live on Freeview channel 276
Visit Shots! now
The Government's legislative programme fails to address any of the challenges we face, the speech was totally void of measures to tackle the cost-of-living crisis, crumbling public services or the lack of adequate housing.
Instead, we had a proposed Bill on smoking and a flagship energy policy that doesn't save households any money on their energy bills, as well as scrapping popular, long overdue and long promised legislation such as the Mental Health Bill and Kept Animals Bill.
The Prime Minister talked about long term difficult decisions at the same time as he delivered a speech filled with short termism and no difficult decisions at all.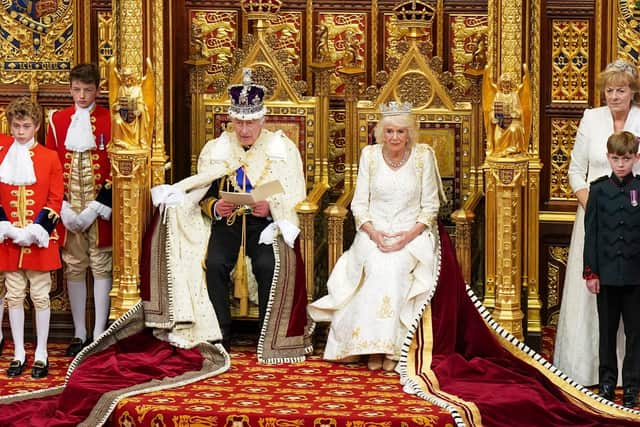 He spoke of change; without any self-awareness that the reason we need change is because of the mess he and his Government have made of everything.
Then to signify this change he welcomed back this week the former PM (David Cameron)! The man who was the architect of austerity and the catalyst for the misery people have suffered over the last 13 years. What a desperate move for a fledgling Government.
In the last Parliamentary year, the Commons Chamber was regularly closed early as the Government were bringing forward no legislation to debate. In this new legislative programme, they have delivered such a limited amount of Bills it is likely the Chamber will be closed more that it is in session again over the coming Parliamentary year.
Various Tory MPs reacted to the Speech saying it was 'Thin', 'empty', 'safe',' just depressing', that the PM had 'lost the will to lead' and there was 'nothing in [it] for the public'.
For once they are right, it is time they stepped aside, for a Labour Government that are ready to serve, to grow our economy, improve public services and work every single day to repair the damage done over the last 13 years. It is time for a General Election.