EMMA LEWELL-BUCK: We face threats, yet the Tories are making cuts to our armed forces
This week, Nato (The North Atlantic Treaty Organisation) held its North Atlantic Council meeting with the leaders of all 31 alliance countries in the Lithuanian capital of Vilnius with one of the greatest threats to European democracy at the centre of discussions.
Watch more of our videos on Shots! 
and live on Freeview channel 276
Visit Shots! now
When Nato first came into existence in 1949, its primary aim was to safeguard the Western Allies in the wake of the Second World War. Since then, 19 more countries have joined and it has evolved into a more all-encompassing defence network for Europe and North America, welcoming in Eastern European nations like Poland, Hungary and Estonia.
It's mission in 1949 was to secure peace, promote cooperation and guard the freedom of each member state as a collective. So, if one member state was threatened by an aggressor, all member states would respond in kind.
As a defensive alliance, it is not for Nato to become involved as an organisation in far-flung conflicts – no matter whether we think they are justified – but to respond to threats closer to home, and in this case in Eastern Europe.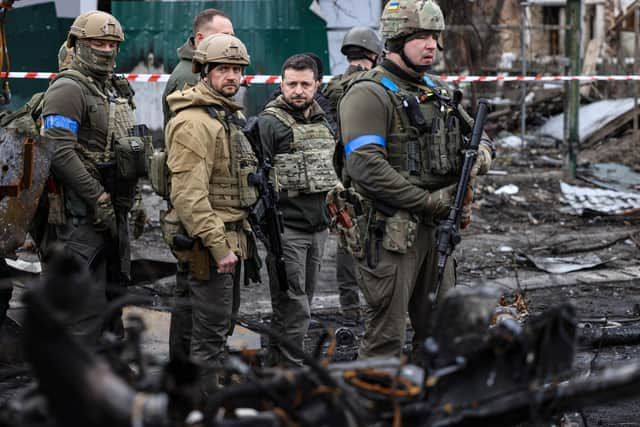 The reality of this threat has taken a long time to sink in. Europe has been relatively peaceful for a long period of time. But without presenting a united front against Putin's relentless barrage of hate and evil being perpetrated on the Ukrainian people, we not only let them down, but potentially sleepwalk into greater Russian encroachment into Europe. That's why we need Nato.
Finland's entry earlier this year into the alliance and Sweden's imminent joining is a welcome opportunity to tighten both our friendship and our defences against those who would threaten our freedoms.
But being part of Nato means ensuring we are ready to meet our commitments. The PM went to the Vilnius summit as one of only five nations that has not rebooted defence plans since Putin invaded Ukraine. That's five out of 31.
We face increased threats, yet the Tories are making cuts to our armed forces, risking our security at this critical time.Nato's objectives may have changed since 1949, but at no point in our history has its necessity for our security, democracy, and preservation of the values we hold dear, and live-by, been more obvious.