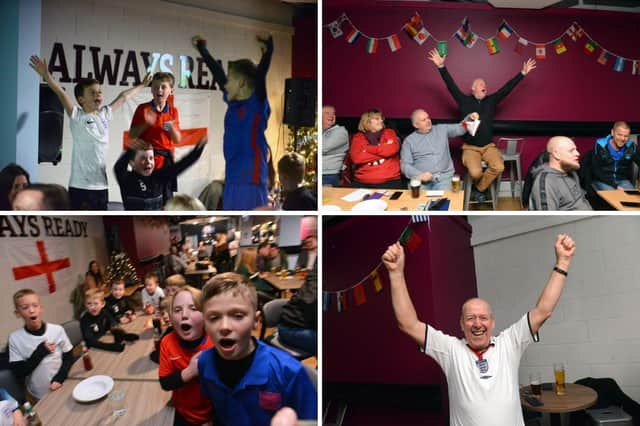 14 fantastic pics as fans at South Shield's FC celebrate England's victory
It may have been a tense first half, but there was jubilation at the 1st Cloud Arena as England roared to a 3-0 victory over Wales to book their place in the last 16 of the World Cup.
Published 29th Nov 2022, 23:45 BST
Updated 29th Nov 2022, 23:51 BST
Fans gathered at the home of South Shields FC and as the final whistle blew there were celebratory scenes as people danced, sang, and revelled in the victory.
Check out the following 14 fantastic photographs on a night when England fans may have once again started to believe that maybe football could be coming home.
Undefined: readMore