Autism champion's 'inspirational' book is sell-out success in Sunderland
The debut book by North East autism champion Richie Smith is helping spread awareness of the condition across the region.
Published 25th Feb 2020, 16:45 BST

- 2 min read
Updated 26th Feb 2020, 16:00 BST
Richie released his memoir The Art of Weeing in the Sink on February 17 and has already sold more than 1,000 copies.
On Friday, February 21 the author and founder of Awesometistic was signing copies and raising awareness of autism in the Bridges Shopping Centre in Sunderland with his trademark bright yellow Ford Mustang.
He sold out of more than 50 copies on the day and says he has been "blown away" by the response.
"People had travelled from as far as Durham and York to bring their kids to see me and shake my hand," said the 34-year-old.
"I never expected it to have such an impact. I was very overwhelmed, seeing the responses and smiles from people, it has made it all worthwhile."
Since setting up Awesometistic he has visited hundreds of schools helping thousands of children and families across the North East.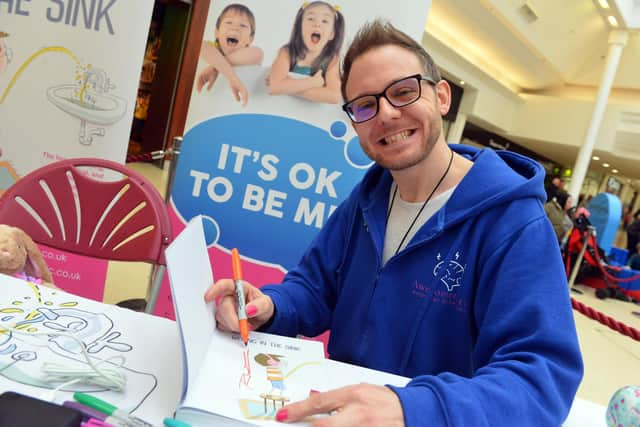 Named after one of his unusual childhood habits, the book is aimed at those caring for children with autism in a bid to raise awareness and ensure other youngsters don't have the same experience he did.
In it, he shares his personal account of growing up undiagnosed, in what is described on the sleeve as a heartbreaking, comical and inspirational story.
"You don't realise how much you're helping other people. My inbox has been non-stop from people who have read the book and can relate to my story and saying how brave I am for putting autism out there," he said.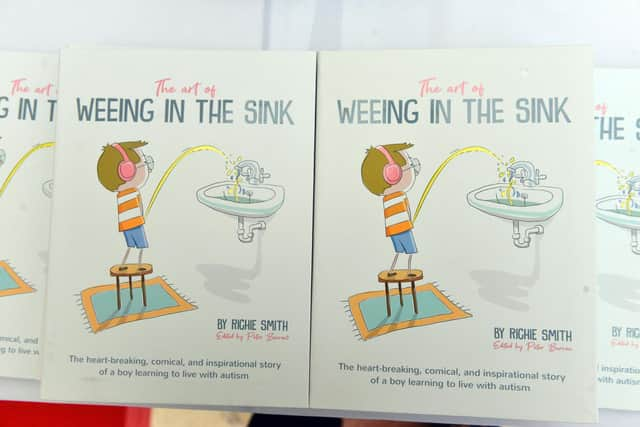 "It just shows if you put your mind to something you can do anything."
Richie added: "I'm so grateful to everyone who came down. They have helped me feel accepted after 34 years."
The Art of Weeing in the Sink is available from Amazon and other online retailers.