Bishop's tribute to Duke of Edinburgh
The Bishop of Durham's has paid tribute to the lifetime of public service which the Duke of Edinburgh gave to the nation.
Friday, 9th April 2021, 1:49 pm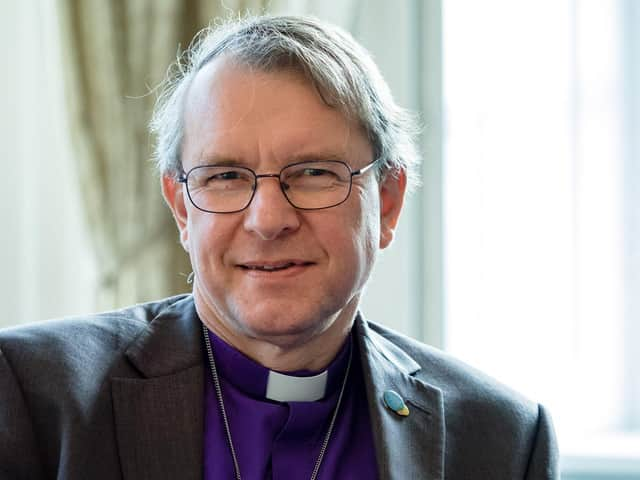 The Rt Revd Paul Butler, Bishop of Durham. Picture by Keith Blundy
The Rt Rev Paul Butler said Prince Philip's "dedication to Queen and country" was a "inspiration"
He said: "The Church of England in the Diocese of Durham and people across our region joins Her Majesty The Queen, members of the Royal Family and those across the country who mourn the death of His Royal Highness Prince Philip, the Duke of Edinburgh.
"His dedication to Queen and Country born out of his Christian faith stands as an inspiration for us all."
He added: "He gave a lifetime of devoted public service. He was a distinguished young Lieutenant in the Royal Navy during the Second World War.
"He was outstanding as consort to The Sovereign. An exile as a baby from his native Greece, Prince Philip committed himself and his future to the United Kingdom.
"He is well remembered for his love of a wide range of sports, his sense of humour, and his long and devoted marriage to The Queen. As one baptised in the Orthodox faith, Prince Philip shared in a truly global Christian faith. May he Rest in Peace and Rise in Glory."
"It was my personal privilege, as a bishop, to meet Prince Philip on a small number of occasions. Each time he took a keen interest in the people and setting in which we met. He listened thoughtfully and was always ready with an apposite comment or observation."