Council planners give green light for South Shields Museum and art gallery improvements
Plans for improved heating and air conditioning at a South Shields cultural venue have been approved as part of efforts to safeguard customers, staff and collections.
Published 8th Sep 2023, 15:31 BST

- 2 min read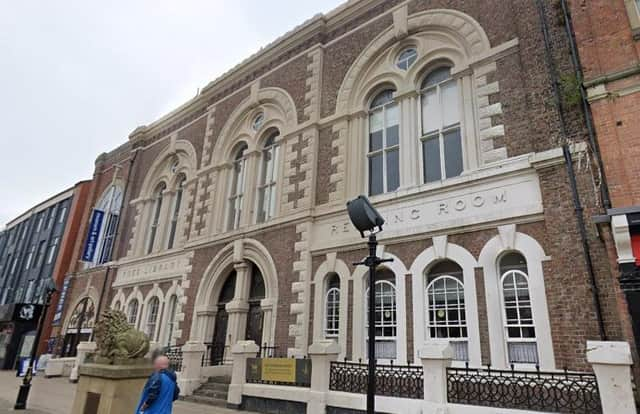 South Tyneside Council's planning department gave the go-ahead for the improvements at South Shields Museum and Art Gallery off Ocean Road.
The venue is managed by Tyne and Wear Archives and Museums on behalf of the local authority, with an aim of "celebrating the rich heritage of South Tyneside and the people who shaped it".
Earlier this year, the council submitted an application to its own planning department to improve the Grade II-listed building's heating system, which was described as three decades old and "no longer fit for purpose".
New proposals included a rooftop 'solar and air conditioning condenser compound' located on a flat roof extension of the building, with photovoltaic solar panels and other ventilation works.
It is understood that air source heat pumps were also included in the scheme and proposed in an area that is not accessible or visible to the general public and connected via existing services/ductwork.
According to a council planning report, the works were proposed to "safeguard the museum collections from the effects of higher summer temperatures" by providing "energy efficient air conditioning".
The works also aimed to "allow the property to be heated more cleanly and efficiently in the colder months".
During a council consultation on the plans, an objection was raised by The Criterion pub nearby raising concerns about scaffolding and access implications during construction works.
However a council planning officer, responding in a council decision report, said that "anything in relation to the construction phase is not a planning matter".
After considering the planning application and assessing it against planning policies, South Tyneside Council's planning department approved it.
A consultation statement from the council's historic environment officer said the works would benefit those visiting the museum's café.
Although it was acknowledged that a wall-mounted air conditioning (AC) unit at the site would cause "minimal" heritage harm, it was suggested this could be outweighed by public benefits.
The historic environment officer's statement said: "The proposed wall-mounted AC unit to the café is not ideal.
"However, I have worked with colleagues over a number of years to try to find an alternative solution to overheating in the café, which becomes unbearably hot for customers and staff in the summer months.
"The proposed heating and cooling systems would not provide enough power to cool the café without major intervention in the historic fabric, hence a small wall-mounted unit is being proposed.
"The museum relies on the café to generate an income and draw in footfall and it is therefore an essential part of operations.
"So, whilst this particular aspect of the proposal would cause minimal harm (harm nonetheless), one might argue that the public benefits would outweigh such harm".
Council planners, in a decision report, also concluded that the plans would "preserve the special historic, cultural and architectural character of the listed building".
Under planning conditions, work must start on site within three years.
For more information on the plans and council decision, visit South Tyneside Council's planning portal website and search reference: ST/0434/23/LAA