Ex-West Boldon postmaster takes petition for Post Office Horizon inquiry to Downing Street
A former West Boldon postmaster who is campaigning for an independent inquiry into the Horizon Post Office row has delivered his petition to 10 Downing Street.
Published 6th Mar 2020, 06:00 BST

- 2 min read
Updated 6th Mar 2020, 13:30 BST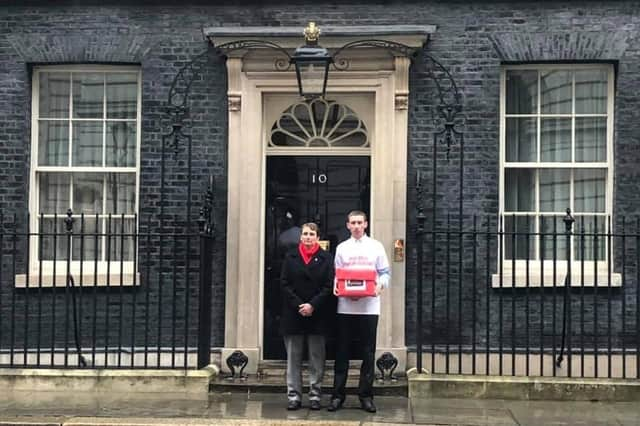 He was one of hundreds of sub-postmasters accused of fraud and theft by the Post Office in the last two decades, some losing their homes, going to prison and taking their own life.
In December 2019 the Justice for Sub-postmasters Alliance won their case against the company in a £58million settlement, but Christopher and others have called for a public inquiry to see those responsible held to account.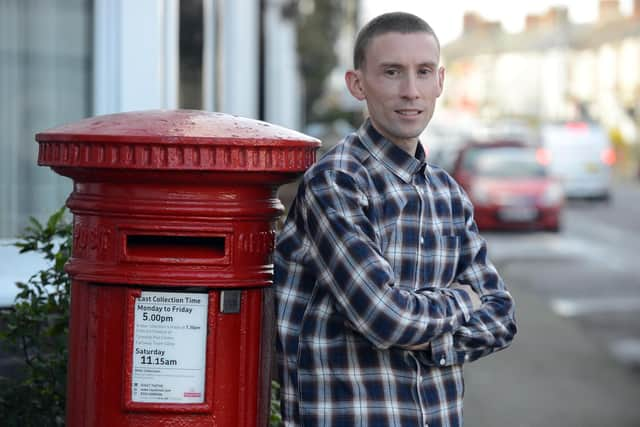 Mr Head has handed over his petition - which has gathered more than 5,000 signatures - to 10 Downing Street to demand the Prime Minister take action.
It came as it was announced a select inquiry into the row would be launched by the Commons Business, Energy and Industrial Strategy Committee on Tuesday, March 10.
Rachel Reeves MP, Chair of the Business, Energy and Industrial Strategy Committee said: "Following December's High Court ruling in favour of the sub-postmasters, and the finding that Horizon was flawed, it's right to examine what the Post Office Ltd and the Government have learned from this scandal and establish what steps they are taking to ensure something similar never happens again."We will hear from sub-postmasters about the impact of Horizon on their lives and take the opportunity to hold executives from Post Office Ltd and Fujitsu to account for their handling of the problems around the Horizon IT and accounting system."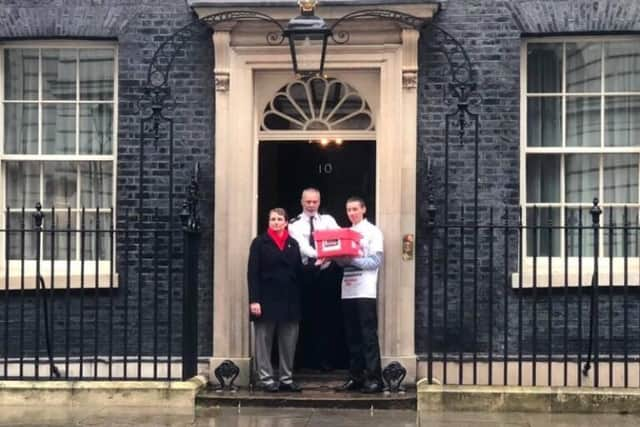 But Mr Head is still fighting for a public inquiry to take place.
"The select committee doesn't have all the same powers that a public inquiry would, but it's a start, it's moving in the right direction," he said.
"It's still going to be a long road ahead, but knowing the Prime Minister is committed is a positive move which we haven't had for the last 10 years.
"Now we hope he will continue to do the right thing."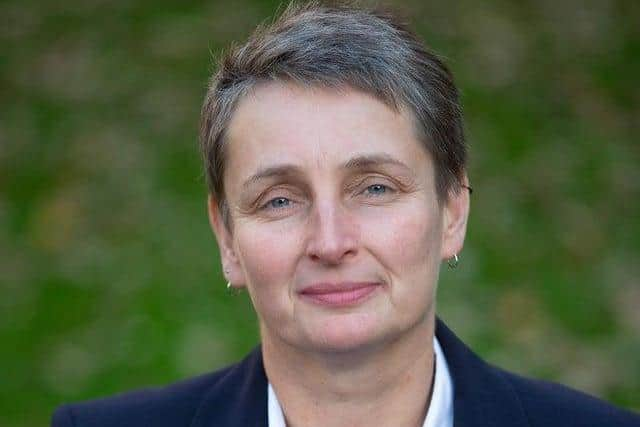 Ms Osborne, who joined Mr Head to hand over the petition at Downing Street yesterday, commented: "Over 5,000 people have signed Chris' petition calling for an independent inquiry into the monumental errors made as a result of the Horizon IT scandal and the Government must act as a matter of urgency.
"People have been jailed, been made bankrupt, and even lost their lives due to the scandal and we need answers.
"We need those who are responsible to be brought to account, wrongful convictions overturned and compensation paid."