Fire Service looks to tackle deliberate fires and using fireworks as weapons ahead of Bonfire Night
Tackling fly-tipping, education work in schools and sharing the "gruesome" impact of bonfire dangers are all part of work being carried out by fire brigade chiefs to reduce antisocial behaviour in the region.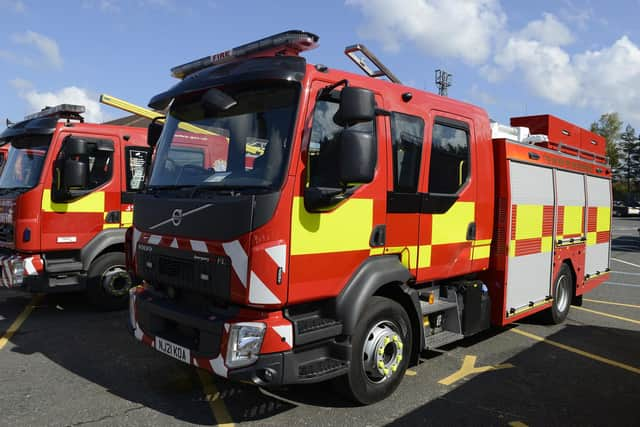 It comes after last week Tyne and Wear Fire and Rescue Service launched their Darker Nights campaign to help keep communities safe as they prepare for what is historically their busiest time of the year.
Figures showed last year that deliberate fires in public areas – such as rubbish or wheelie bin fires – increased by 94 per cent over the school holidays and bonfire weekend.
The latest meeting of Jarrow and Boldon Community Area Forum (CAF) heard numerous steps continue to be taken by firefighters to combat antisocial behaviour.
This includes looking to tackle both deliberate fires and attacks on firefighters and other emergency service personnel.
More information was provided at the meeting (on Thursday, September 26) around a recent attack on firefighters on October 14, where around 50 children threw fireworks at fire crews and police in North Marine Park.
Steven Bewick, station manager at Tyne and Wear Fire and Rescue Service, said: "They had fireworks and basically fired at them and they were exploding within a foot of firefighters and police.
"That's under investigation but it just seems to happen this time of year when the fireworks start getting sold."
The fire service also continues to have meetings with partners such as South Tyneside Council and police around tackling antisocial behaviour more widely.
He said: "Our operational crews and education staff are still continuing to identify fly-tipping areas and get them uploaded to the system to be looked at.
"Our prevention and education teams are going into schools and talking to certain age groups.
"We're trying to advise people about safety around bonfires and antisocial behaviour and some of the pictures [shared as part of the Darker Nights campaign showing injuries from bonfires and fireworks] are quite gruesome where they show people with disfiguration from burns."
The meeting heard the Jarrow and Boldon CAF area had seen an increasing number of deliberate fires in October compared to the same period last year.
Between October 1 and 26, there were 13 reported deliberate fires, a rise of seven from the six recorded in 2022.
This included 10 secondary fires, involving materials such as loose refuse and wheelie bins, compared to five last year, and two deliberate vehicle fires.
Meanwhile there was one deliberate primary fire in the Bede ward.