Football club's February fundraiser raises over £2,600 to support foundation work
The money will help to support the club's work in the community.
The game, which included 300 players, saw South Shields Football Club Foundation staff, volunteers, grassroots players and parents take part, with a range of activities and entertainment also taking place on the day.
Funds raised from the event are going towards a large-scale redevelopment of the facilities at Harton & Westoe Miners Welfare, where the Foundation is based, which will widen the range and number of people the community arm of the club is able to work with.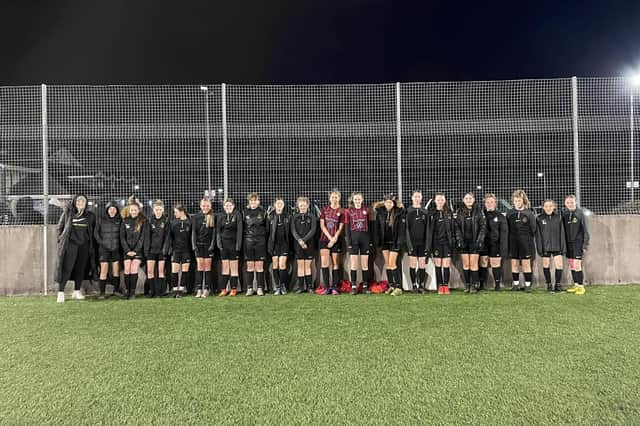 SSFC Foundation programme delivery lead Nathan Kew said: "It was a very positive day and a lot more people joined in this year, particularly in the adult-led part of the game in the final few hours.
"There were a lot of tired legs, especially among the Foundation staff, but it was all well worth it.
"It was more of an event than just a game, and fundraising days like that are vitally important for the Foundation.
"They remind us of how far we have come over the last five years, with so many people willing to support us and the things we do.
"It's fantastic when everyone comes together like that and we'd like to thank everyone who got behind the event."
As well as fundraisers, the club's Foundation offers a weekly schedule of community sessions which can be signed up for through the charity's website.