Hebburn men's mental health champion nominated for Community Champion award
The 25-year-old set up a safe space for men to talk about their mental health in South Shields.
Published 20th Mar 2023, 15:41 BST

- 3 min read
A young man who is there for others in their darkest moments has been nominated for a very special award.
Jordan Trotter is in the running for Community Champion at our Best of South Tyneside Awards.
Jordan launched a weekly event 'walk and talk' in February for men across the region to talk openly in a 'safe place' every Saturday on a walk along South Shields' coastline.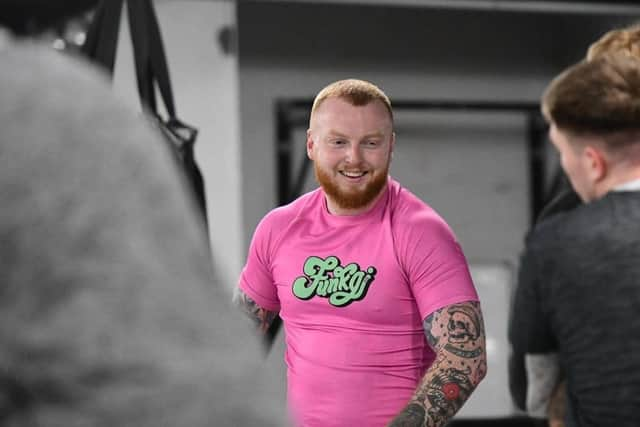 The 25-year-old, who works at Co-op Funeralcare, says men of all ages who just want some company or a chat are welcome to come along.
Jordan, from Hebburn, set up the event after suffering with his own mental health and decided he wanted to help himself and others struggling.
At the time he said: "I wasn't in the best head space and I remember walking past people along the coast and thought nobody has a clue about how I'm feeling. I lost a friend to suicide so I wanted to create an hour that people can spent away from life.
"Lads struggle to talk and open up to others and there's absolutely no shame, I want to break the stigma.
"We've had people from 16 years to 54-years-old join so it gives everyone a chance to talk to new people and discuss what they want. Some people just come for a bit of company.
"I created it for others but I benefit from it just as much - especially after the pandemic, everyone is struggling and it's when regular people started coming and I received nice encouraging messages that it makes it worthwhile."
Ann Ferrier, who nominated Jordan, said: "Jordan is a young man who through his own struggles used that experience along with his compassion to help others by forming a man's mental health group where men of all ages could gather and talk openly and confidentially between themselves while walking together.
"Jordan made this group informal so immediately bringing an ordinariness to help those who gathered feel comfortable.
"He has reached out to schools and communities to help young children understand the importance of communication in their most darkest moments - there is someone who cares, there is someone who listens and does not judge.
"He recently bought a number of books The Boy, The Mole, The Horse, The Fox leaving them for people to pick up, read and pass on to others to help get the message across of YOU ARE NOT ALONE.
" A young man who probably doesn't want recognition for himself, but deserves recognition for the importance of his work, and for it to continue - this is important for many out there."
The Best of South Tyneside Awards recognise and reward the unsung heroes, community champions and organisations which are all making a difference to the local area.
We want to hear about the individuals and groups that make a difference to your community so nominate them at www.bestofsouthtyneside.co.uk no later than 30th March. All finalists will be invited to attend a special awards ceremony on May 18, 2023 at South Shields Football Club.
Thank you to our headline partner South Tyneside College and South Shields Marine School and our category sponsors South Tyneside Council, Siemens, Barbour, Harlow Print, Darling's Pharmacy, Green Fingers Garden Centre & JML without which the event wouldn't be possible.