How a South Tyneside charity is creating sensory rooms for public spaces across the North East
A South Tyneside charity has launched a new initiative to help youngsters with special needs across the North East.
Published 23rd Feb 2020, 13:49 BST

- 2 min read
Updated 24th Feb 2020, 13:38 BST
Now its founders Lynsey Baxter and Nichola Winthrop have teamed up with East Boldon-based architect Derek Barkas and his wife Lise Barkas to launch Still Space NE.
The initiative will create self-contained sensory rooms for children and adults with special needs across the region.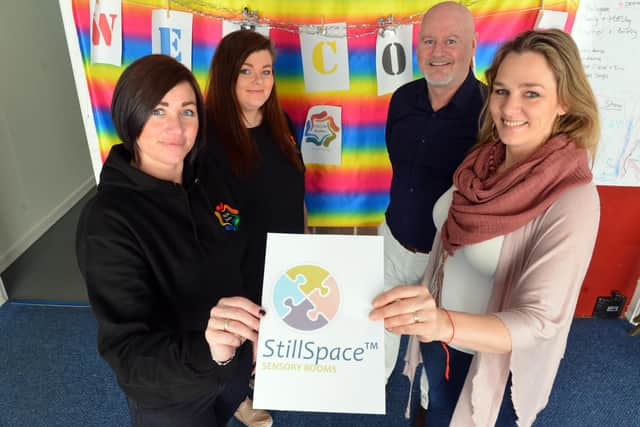 ​The rooms which can be installed in any public space such as an airport, train station, shopping centre, amusement park or hotel, will provide a place of respite and calm for those with sensory processing disorder, autism, ADHD or other needs.
Derek, who has designed sensory rooms for international clients including cruise ships, and his wife Lise - a Feng Sui practitioner - will work together to design the concepts using their personal experience caring for a son on the autistic spectrum.
"We're trying to develop three or four concepts that can be implemented in any major public space," said Derek.
"The rooms themselves will be geared specifically towards those with autism and sensory issues but it's also a room where parents can go for respite."
Lise will use her knowledge of Feng Sui furnish the spaces with soft edges and calming colours, shapes and textures in order to make the environment as stress-free as possible.
Nichola commented: "We all have children with additional needs so have a really good understanding of what they need. If you could go to the Metrocentre and grab a coffee and know that your child was safe it would make all the difference."
She added: "We're really excited about it, there's nothing like this out there, so there's a real market for it. It's something else for the community to help those with additional needs and disabilities and all the profits will go back into the Odd Socks Foundation."
For more information visit the website