Jarrow care home collects for women's refuge
Staff at South Tyneside care home have come together to help out an important local charity.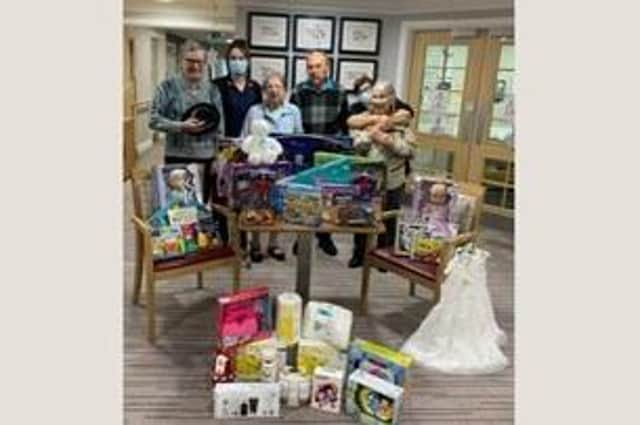 Staff and relatives at Needham Court Care Home based in Jarrow have shown their support to a South Tyneside charity by collecting donations for them.
Deputy Manager, Rebecca Robinson has been collecting for women's refuge charity 'Places for People'. The charity helps women with or without children who are escaping domestic abuse by providing them with safe temporary accommodation.
Many victims who escape domestic abuse leave with nothing so the charity are always looking for donations. Needham Court Care Home went above and beyound to support the charity. They donated toys, toiletries and dresses to help families in need.
Staff at the care home and charity were thrilled of the difference their donations will make.
Rebecca said: "We love to help a very worthy and local charity at this time of year and if we can bring a little normality to their lives even just for one day."