Kate Osborne MP announces launch of Jarrow March Project to fundraise for local foodbanks
Jarrow MP Kate Osborne has announced the launch of a new initiative to raise money for local foodbanks while also paying homage to the town's past.
Watch more of our videos on Shots!
and live on Freeview channel 276
Visit Shots! now
The Jarrow March Project encourages people in the North East to walk, run, cycle or use any other method they wish to replicate the original Jarrow March, raising money for local foodbanks along the way.
The project, which is the idea of James Lamb, launched on October 6 and will finish on October 31, with participants attempting to cover a distance of 300 miles over that time, the same as the original marchers.
The last day of the project will culminate at Jarrow Town Hall where participants will be invited and anyone else interested will be invited to walk the first mile that the original Jarrow Marchers walked as their last last mile.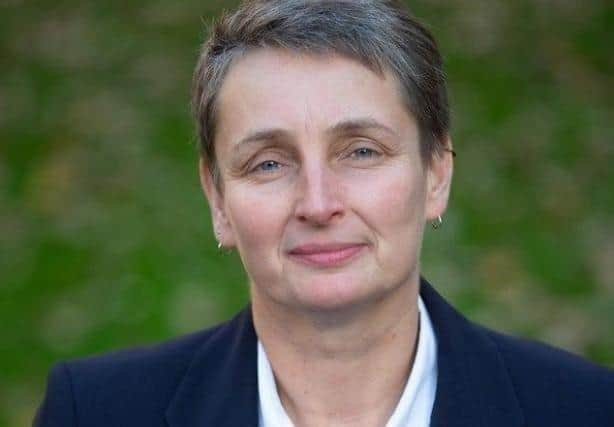 Jarrow MP Kate Osborne is supporting the Jarrow March Project and has committed to participating.
She said: "I think the Jarrow March Project is a brilliant initiative by James. Our area has a rich history, and this project shines a light on the part of our history that Jarrow is perhaps most known for, the Jarrow March."
"Unfortunately, the plight of the Jarrow Marchers is similar to the struggles we face today."
"With the cost-of-living crisis ravaging our communities, we are seeing more and more people being forced to use foodbanks to feed themselves or their families, many of whom are working people.
"Millions forced into poverty by successive Conservative Prime Ministers who are more concerned about giving tax cuts to the rich than feeding the poor"
"It is a shocking indictment of this Tory government that we have more foodbanks than we do branches of McDonalds."
"The Government are repeatedly failing our communities, much like they did in 1936 when the original Marchers set off from Jarrow carrying their 12,000 strong petition. Across the country today, we are seeing an increase in industrial action, with thousands of workers standing up and saying enough is enough."
"The Jarrow March Project is aiming to raise money for local foodbanks, and throughout October I will be taking part by walking 300 miles to raise money for the foodbanks in the Jarrow constituency. If you're able to participate please do, and all donations will be gratefully received."
The Jarrow March of 1936 happened due to extreme unemployment in Jarrow, many families found themselves unable to sustain themselves, a situation all too familiar for working class families today.
200 men marched 300 miles from Jarrow to the gates of parliament demanding for jobs to be brought back to the region.
Although the target is 300 miles, participants are invited to take on any distance, with even one mile making a difference.
To sign up to the Jarrow March Project, email [email protected] with the subject 'SIGN UP' or message the Facebook page 'The Jarrow March Project'
James Lamb has also set up his own fundraising page which can be seen here for anyone who wishes to donate.