Life returning to Beamish Museum as bosses prepare to reopen indoor attractions from Monday, May 17
From catching a 1950s bus to afternoon tea in a cafe – life as we knew it is returning to the past at Beamish Museum.
Published 12th May 2021, 16:13 BST

- 2 min read
Updated 13th May 2021, 08:38 BST
This means it will be able to run its transport and welcome visitors to its indoor exhibits once again.
It plans to open its period settings inside as much as possible, including the Edwardian dentist, Co-op, chemist, bank and band hall, while its Tea Rooms in the 1900s will usher in diners for lunch and treats.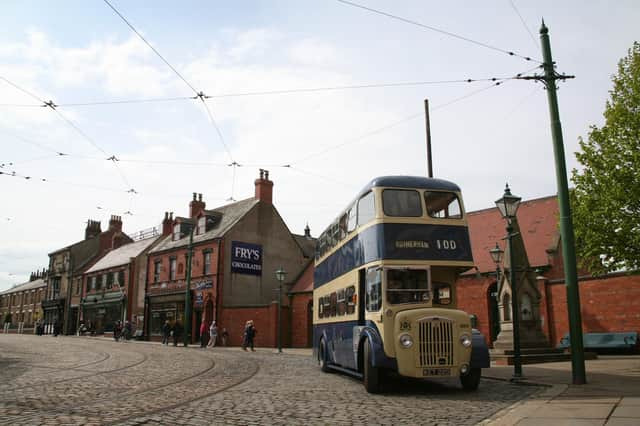 Davy's fish and chip shop, Jubilee Confectioners sweet shop, Herron's Bakery and The Sun Inn, which are currently open for takeaways, will continue to welcome visitors.
Timeslots tickets for visits – which must be booked in advance of the day – are available from this Monday up to Sunday, June 20, via www.beamish.org.uk from today, Wednesday, May 12.
Beamish is a charity, and relies on visitors for 95% of its income, with the pandemic continuing to have a huge effect on its finances.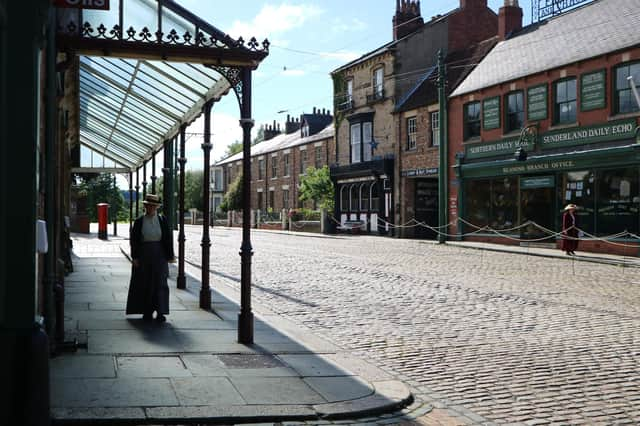 Its deputy director, Rhiannon Hiles said: "We are so looking forward to being able to open our indoor exhibits and attractions and run our 1950s buses from May 17.
"We've been putting a lot of work into getting everything ready and can't wait to be able to welcome everyone back.
"Beamish is a charity and having to close our doors three times due to the coronavirus pandemic has been extremely difficult and has had a devastating impact.
"We're so incredibly grateful for everyone's ongoing support as we look ahead to our recovery.
"It's been wonderful to see visitors enjoying the museum grounds over the past few weeks – thanks for supporting us by coming to visit."
She added its plans including being able to run events again, and pressing ahead with its major Remaking Beamish project, which will include the opening of our 1950s Farm, the next stages of our 1950s Town and expansion of our 1820s Landscape.
It holds the "We're Good To Go" standard, which is awarded to organisations that are following government and industry guidelines, have a COVID-19 risk assessment and processes to maintain cleanliness and aid social distancing.
The dramatic events of the pandemic are having a major impact on many of our local valued advertisers and consequently the advertising that we receive.
We are now more reliant than ever on your support through buying our newspaper. If you can, please pick up a copy of the Northumberland Gazette when you are at the shops.
Thank you.