New NHS gambling clinic set to open in Sunderland
A new National Health Service (NHS) clinic to tackle gambling addiction is set to open in Sunderland.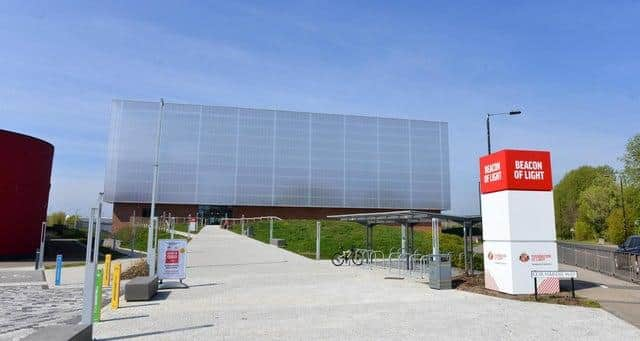 The Beacon of Light in Sunderland
The NHS Northern Gambling Service base at the Beacon of Light, next to the Stadium of Light, will provide care for people with severe problems as well as associated mental health conditions.
It will be home to a consultant psychologist, consultant psychiatrist, clinical psychologist and senior mental health nurse with additional support available at the new service's Leeds headquarters.
In England, about 265,000 adults are classified as higher-risk problem gamblers with about 2.4million judged as being "at risk" from developing a serious gambling problem.
Yet fewer than 3% of those affected receive treatment or support. People can benefit from psychological therapies, addiction treatment programmes, mental health treatment, family therapy and peer support from those whose lives have been adversely affected by gambling.
There is no suggestion, however, that Sunderland's problems are worse than other parts of the region with location and transport links among the reasons cited for the clinic opening here.
Consultant psychologist Matthew Gaskell, the clinical lead for the service, which started last year, said: "I'm delighted to be opening our new base in Sunderland.
"This will help make our service more accessible to people in the North East where we know there are thousands of people who need our support.
"Gambling addiction is a new public health crisis. It's causing serious harm to thousands of people across the UK. This includes mental health problems, serious debt, breakdown of relationships, loss of employment, crime, homelessness and sometimes suicide."
The service works with organisations including GPs, local councils, NHS trusts, national and local charities, Citizens' Advice, the criminal justice system, debt agencies, substance misuse services and homeless agencies.