Sandcastles, sunshine and paddle boarders - pictures from South Shields seafront on another sunny day
It hasn't been the warmest weather over the Easter holidays, but the sun has certainly had his had on nonetheless.
Thursday, 15th April 2021, 6:30 pm
Updated
Thursday, 15th April 2021, 6:37 pm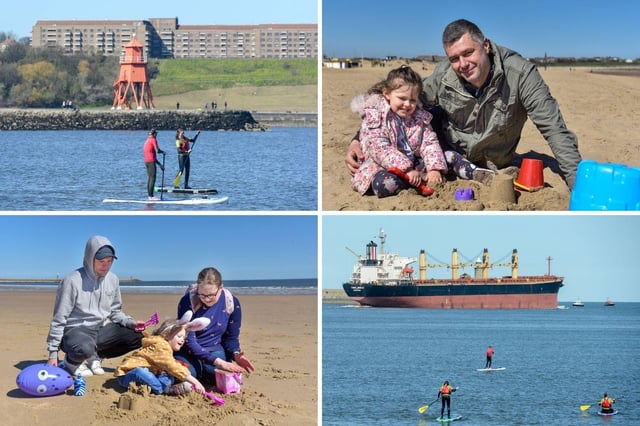 They look like they're all having fun
And the chill winds, low temperatures and even bursts of snow have not deterred families and friends from getting out and about – especially with outdoor hospitality returning from April 12.
Here are some pictures taken on Thursday, April 15 of people enjoying our beautiful coastline.
Temperatures are expected to reach 10 degrees on Friday and Saturday, 12 degrees on Sunday and 14 by Monday.
Pawel Malinowski and daughter Leah having fun building sandcastles at Sandhaven Beach in South Shields
Paddle boarders in the harbour
Paddle boarders dwarfed by the Armia Krajowa cargo ship
Parents Paul and Louis having fun with daughter Evie at the beach in South Shields
Paddle boarders dwarfed by the Armia Krajowa cargo ship