'Sharp increases' in the number of overweight and obese children in South Tyneside over the coronavirus pandemic revealed by 'sobering' figures
"Sobering" figures have revealed the shocking rise in childhood obesity in South Tyneside over the course of the coronavrius pandemic.
Published 2nd Nov 2022, 04:55 BST

- 2 min read
Successive Covid-19 lockdowns, which kept many families at home for long periods over 2020 and 2021, have prompted "rapid rises in the prevalence of overweight and obesity among children", according to findings due to be presented to senior leaders at South Tyneside Council.
But despite some worrying data, bosses have also suggested there are "reasons to be hopeful" in other areas.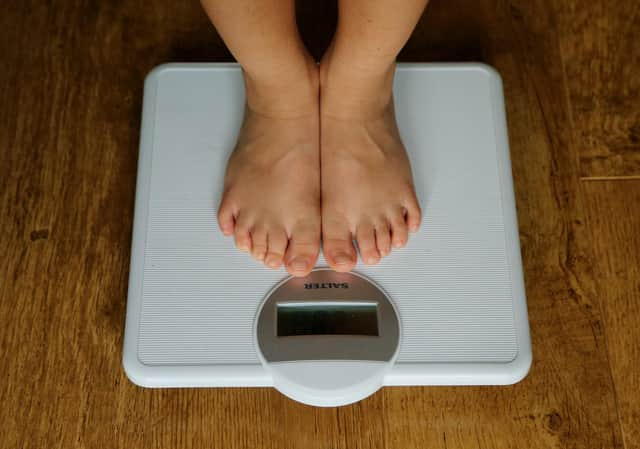 "Whether through the virus itself or the knock-on effects of social restrictions, the consequences of COVID-19 have been severe and far-reaching," a report on the local authority's Health and Wellbeing Strategy has warned councillors.
"Sharp increases in child excess weight over the first year of the pandemic is a particularly sobering example, with local school data indicating that more than three in ten pupils ages 4-5 years and over half of pupils ages 10-11 years are now classified as overweight or obese, representing the largest increase observed since measurement began in 2006."
According to figures in the report, which is due to be presented to the council's ruling cabinet on Wednesday (November 2), the proportion of the borough's children considered overweight or obese – meaning they have a body mass index (BMI) over 25 – stayed relatively flat for about 10 years, between 2010/11 and 2019/20.
But between 2019/20 and 2020/21, numbers for 4-5-year-olds and 10-11-year-olds saw sharp increases.
For 4-5-year-olds, this about a third considered overweight or obese, while in 10-11-year-olds the rise was even greater, climbing from about 40% to more than half in the space of just one year – about a tenth higher than the average rate for England as a whole.
Cllr Adam Ellison, cabinet member for Children and Young People at the borough council, said: "We already provide training to staff working with families who may be overweight as well as raise awareness of the national Change4Life programme within local children's services to help practitioners support families to make healthy lifestyle choices.
"We are also committed to providing fresh, tasty, nutritious meals in our schools and operate a healthy schools programme to influence the environment and whole school approach to healthier choices.
"South Tyneside also has a Hot Food Takeaway Supplementary Planning Document (SPD) which includes prohibiting any new hot food takeaway licenses within 400m of schools and in areas with above average levels of childhood obesity.
"Promoting small changes in eating habits and lifestyles among families can make a huge difference in our efforts to reduce the number of children who are obese or overweight."