South Shields' Muslim community reflects on pandemic as they observe Ramadan
The easing of lockdown restrictons has come as 'relief' to South Tyneside's Muslim community as they observe their second Ramadan during the pandemic.
16th Apr 2021, 12:14pm
- 3 min read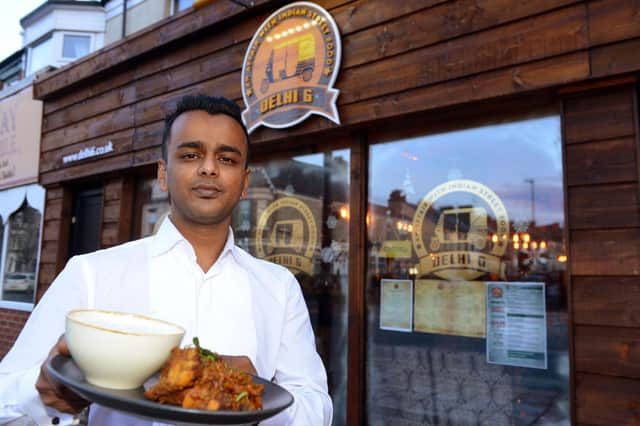 The religious period, which began on Monday, April 12, involves a month where believers will not eat or drink anything during daylight hours.
So while many of us have been enjoying outdoor hospitality with family and friends since lockdown eased, the borough's Muslim households have been fasting.
Considered to be one of the holiest Islamic months, Ramadan is one of the Five Pillars of Islam – five principles which Muslims believe are compulsory acts ordered by God.
In 2020, covid restrictions meant families were unable to meet for an early morning meal before dawn or to break their fast together after sunset.
But as rules are eased, allowing groups of six or to two households to meet outdoors, this year's Ramadan looks set to be a better time for the Muslim community.
Shah Lalon Amin owner of South Shields restaurant Delhi 6, said: "A lot of people lost family members so it has been an emotional time.
"Everyone is just grateful that we have come to another Ramadan which is a month of giving, sharing and reflection.
"There will be plenty of reflection [this year]."
To mark the charitable aspect of Ramadan, Mr Amin is also donating the proceeds of his Zoom cooking classes to provide 1,000 hot meals to people in need in Bangladesh through charity 'Empower Me.'
During Ramadan in 2020, Delhi 6 donated free meals to elderly people during lockdown.
"(The pandemic) has made me more grateful," said Mr Amin.
"As a business we have had support from the Government and our customers so it is good to give something back.
"Ramadan is a time when you can give back and support one another.
"If the pandemic has taught us anything it is how precious life is."
The business owner described restrictions easing as a 'massive sense of relief' to the Muslim community, with people now able to pray at the Mosque.
"Last year we couldn't do any prayers in the Mosque but this year there are prayers in the Mosque with social distancing," he said.
"Groups of six can meet so during the feast at sunrise two families are coming together to feast.
"I think people are trying to be as careful as much as possible."
Mansur Ahmed, The Imam at South Tyneside Jam-E-Masjid, said people are 'much happier' now they can go to the Mosque.
"Everybody is coming to the Mosque with Covid rules and social distancing in place," he said.
"It makes it much easier and people are much happier.
"It has been a sad time – a lot of people have passed away.
"We have been supporting families and speaking to them on FaceTime, giving them Covid advice and comfort. That has helped."
The end of Ramadan is marked with a celebration called Eid al-Fitr and this year Eid looks to be a brighter celebration than the one marked in lockdown, with families in South Tyneside now planning picnics.
Mr Amin added: "Last year was totally different.
"It was the first Eid where we were in our homes and not going out, so this Eid at least we are allowed to go out. It will be a massive difference."
You can subscribe to this website and enjoy unlimited access to local news, information and puzzles online.
With a digital subscription, you can read more than 5 articles, see fewer ads, enjoy faster load times, and get access to exclusive newsletters and content.
Simply click 'Subscribe' in the menu.