South Tyneside back calls for "proactive enforcement" in a bid to prevent children under the age of 18 from vaping
Councillors in South Tyneside have unanimously backed calls to write to MPs and to continue to take "proactive enforcement" in a bid to prevent children under the age of 18 from vaping.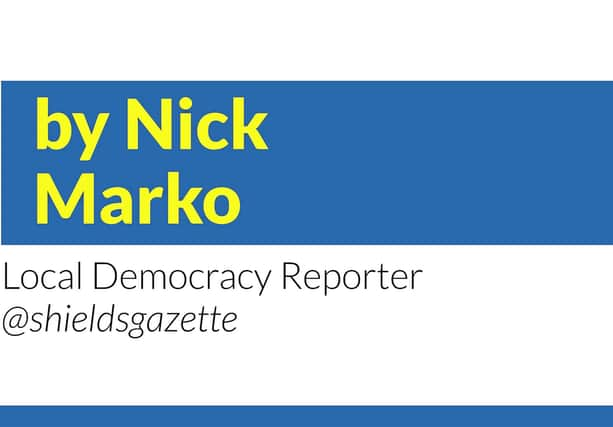 It was also agreed South Tyneside Council would undertake further work to promote the recycling of disposable vapes amid concerns over the "significant impact" the waste can have on the environment.
It comes after a motion signed by 11 Labour councillors on the topic went before the latest full council meeting, which received unanimous backing from all in attendance.
Raised by Cllr Shane Smith, it called on the local authority to continue to implement measures to ensure regulations around the sale and safe disposal of vapes are enforced.
It also asks MPs Kate Osborne and Emma Lewell-Buck, who represent Jarrow and South Shields respectively, to write to the Secretary of State to "implore the government to take appropriate measures to protect young people from purchasing vape products".
This will include asking that vapes are displayed in plain packaging to make them less appealing to children and are marketed as a medicinal product to aid people stopping smoking.
Speaking at the meeting, Cllr Smith said: "The use of vapes potentially exposes children to a lifelong nicotine addiction.
"Disposable vapes are often cheap and packaged in bright colours, displayed prominently by retailers, and this marketing strategy makes them more appealing to under 18s.
"There is a need to strike the right balance between protecting young people and the environment and supporting smokers to quit by using vapes instead of cigarettes."
The selling of vapes to under-18s is illegal, however retailers are "not always compliant with the regulations", which allows children access to vapes.
Cllr Smith added schools in the borough have done "important work" in making young people aware of the dangers of the devices, which the council are continuing to support.
Councillors also heard a national study found 14 million single use vapes are purchased every month in the UK, with more than 50% of them thrown away, equating to 1.1 million single use vapes each week.
Cllr Smith added: "At this stage of the climate crisis we cannot afford to waste such valuable resources.
"The products are marked as disposable so the messaging around recycling them is not clear enough."
The motion will therefore see the council encourage retailers to participate in the 'Take-Back Scheme' which makes electrical recycling points available in store.
Meanwhile residents can also safely recycle their vapes at the Middlefields Recycling Village.
Cllr Stephen Dean, seconding the motion, noted how e-cigarettes contain nicotine which have various negative health impacts, such as on the lungs and brain, which are especially harmful to young people.
He added: "I would suggest to anybody, these young children who are vaping at an early age, you should consider trying to stop now.
"The marketing targets young people by making fun flavours for e-cigarettes, they are trying to make these young people their next lifetime customers.
"Another big reason is the cost, the cost of cartridges over time starts to add up, instead they could spend their money on other things."
The motion also calls on th e local authority to support retailers by reminding them of their responsibilities regarding the prohibition of sales of vapes to under-18s.