The Greatest Dancer's Lily and Joseph speak of 'dream come true' appearance on BBC One show ahead of semi final
Young dancers Lily Straughan and Joseph Chow will be performing for a place in the finals of The Greatest Dancer this weekend.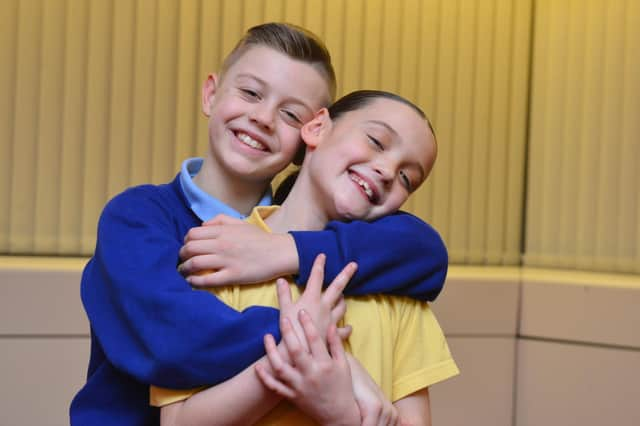 Joseph Chow and Lily Straughan are taking part in the live shows of BBC One's The Greatest Dancer.
And ahead of the next show on Saturday, February 29 the pair, who train at The Worx – Dance Theatre Arts in Sunderland city centre, have urged other young dancers to "always believe in yourself" as they move forward towards their goal of taking the trophy.
Lily and Joseph, who are 11 and eight, wowed audiences up and down the country with their first appearance on the show in January – and were chosen by captain Cheryl to become one of her final three acts.
Looking ahead to their next performance on Saturday, they said: "We can't actually believe we made it through the audition, let alone get this far.
"To get this far and through to the semi finals means the world to us both."
The theme for their routine has been chosen by captain and coach Cheryl, who the children say they have "loved" working with so far.
Lily and Joseph perform an Iceland-inspired routine. Picture: BBC/Thames/Syco/Kieron McCarron.
"We always loved Cheryl since we were toddlers," they said in interview.
"To actually work with her and get to know her as a person has made our dreams come true. It's just epic!"
Lily and Joseph have been partners since April last year, and first auditioned for the programme over the summer.
BBC Ones's The Greatest Dancer contestants Joseph Chow and Lily Straughan with teacher Keeran Greener.
Lily and Joseph hope to encourage others like them to take a leap of faith and try something new, as you never know where it could lead.
They added: "We hope we inspire lots of young boy and girl dancers or even if they are thinking of taking it up to always believe in yourself and make your dreams come true."