TV Weatherman swaps Cayman Islands for new life on the Metro
A TV weatherman from 'an island paradise' has given it all up for a job on the Metro system.
Published 1st Feb 2023, 17:40 BST

- 2 min read
Joe Avary's smooth American accent is proving popular with passengers after taking an unlikely route to the North East – but insists he has no regrets about becoming a customer service advisor on the system.
His previous job saw him presenting weather forecasts and compiling news reports for the Cayman Islands' only local TV station.
In 2021, Joe, and his wife Claire, who is from Jarrow, left the Caribbean island to return to the UK, settling in East Boldon.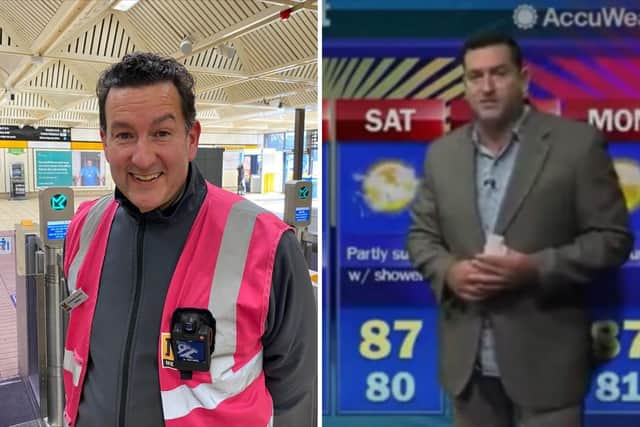 Joe, 47, who is originally from Albuquerque in New Mexico, had a 23-year media career, which took him across the USA as a cameraman and journalist, culminating in his dream job.
At Cayman 27, Joe not only presented daily weather forecasts, he also provided local news coverage for the tiny island – a poplar retreat for some of the richest people in the world and once got the chance to interview Sir Richard Branson.
Joe now finds himself working for Tyne and Wear Metro operator, Nexus, providing support for customers and inspecting tickets.
He said: "It's been a great experience. It was a big change leaving the Cayman Islands, but I am really loving it here. The people are great. I just need to get a bit more used to the Geordie accent."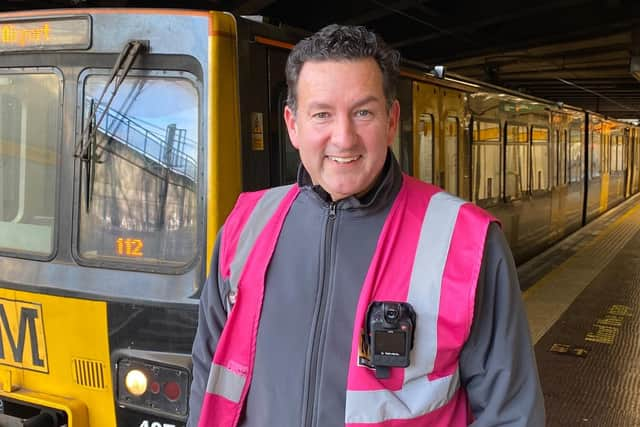 He added: "I think it's a fantastic public transport system. I love integrating with people, so this was an ideal role for me.
"The customers seem to enjoy hearing my American accent. It takes them by surprise, and it's a good way to engage with people. My announcements on the tannoy certainly seem to make people stop and take a bit more notice.
"The job in the Cayman Islands was a fabulous five and a half years, but it felt like the right time to move on"
He said: "We initially moved to Guernsey, just before the pandemic. After the lockdown my wife decided she wanted to come home.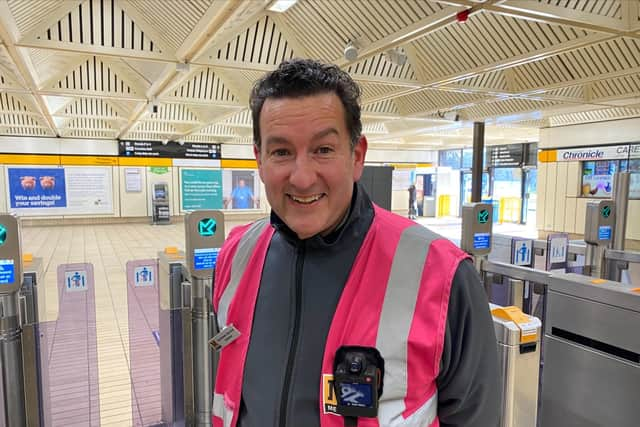 "I like to think I bringa bit of good old American hospitality to the Metro."