Two step up to senior team at booming firm
A booming building services firm in South Tyneside is keeping things 'in house' as it prepares for the future.
By Tom Patterson
Published 23rd Jun 2023, 10:18 BST- 2 min read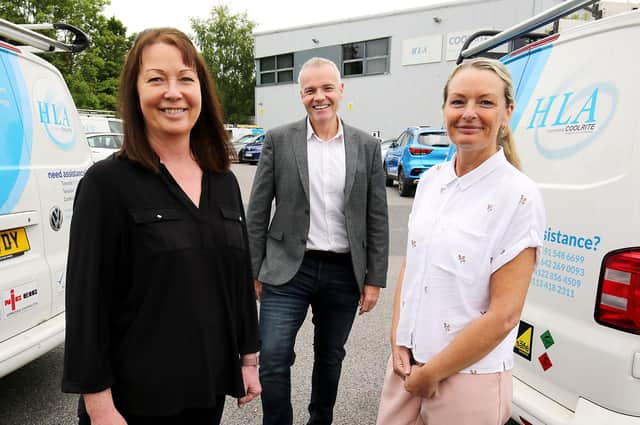 HLA Services, which employs 120 staff from it's based at Boldon Business Park, has announced two senior appointments – both of whom are existing staff who are stepping up into new roles.
As the firm celebrates it's 20th anniversary, Wendy Duffy, who has been with the business since it started in an accounts and administration role, becomes a director, and Maxine Charlton, steps up from credit control and job analysis, to senior service manager.
The firm operates across a number of sectors including construction, manufacturing, retail, hospitality, education and four of the North East's universities and has satellite offices in Cumbria and a manufacturing hub in Seaham.
Director, Paul Smith, says the restructure of the senior management team signals the progression paths that are in place within the company as it continues to invest in its people.
He said: "As we look ahead to the next 20 years, our number one priority remains our people.
"Wendy and Maxine have been longstanding members of the team and will steer the business into its next phase of its growth."
He added: "I am very proud of the progression paths we have in place and we have worked hard to ensure we have the correct blend of experience and youth, so fresh ideas can be supported and developed against tried and tested methods."
Wendy, said: "Having been with HLA Services from the very beginning, I have a well-rounded knowledge of the business.
"I took up a finance and admin role at a time when there were only a couple of staff and six engineers. Twenty years later we have a headcount that is over 100.
"I joined as the sole member of the finance and admin team and now it is seven-strong and I am looking forward to taking a wider position within the company."
She added: "I want to ensure all employees know how the different divisions operate. Working within accounts, you get to see how everything fits together and it is important we continue to ensure our teams understand the full lifecycle of the business."