Two young gymnasts from South Tyneside lift European title
Two young gymnasts from South Tyneside can now call themselves European champions.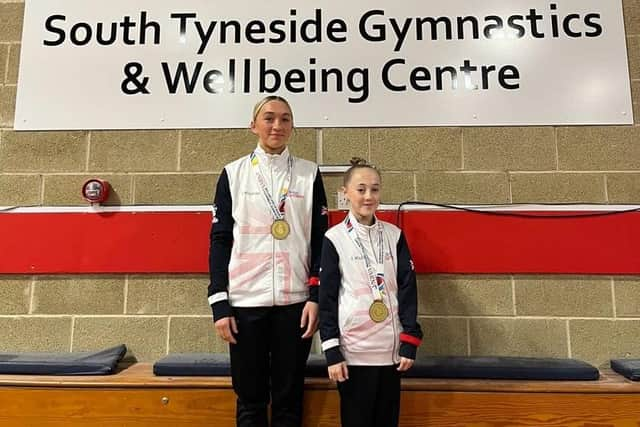 Jess Hodgson and Keira Redford, both members of South Tyneside Gymnastics Club, are the Women's Pair European Champions in the 12 to 18 age group.
The duo took the title at the event in Varna, Bulgaria – the latest in a string of major wins this year.
In May, Jess and Keira won the pairs title at the Acrobatic Gymnastics English Championships and then went on to win the British Championships in July.
It was those performances which saw them going through a trial process at the Lillishall National Sports Centre for a place on the Great Britain Team going to the 31st European Championships.
The girls, along with their coach Oliver Mattinson, were selected for the GB squad, flying out on October 10 and competing over four days against the best in Europe.
They won their balance and dynamic qualification rounds to qualify for the all round final on Sunday, October 15 – where they swept to victory.
South Tyneside Gymnastics Club chairwoman, Sue Mattinson, said: "We are so proud of what Jess and Keira have achieved."
The club had 10 gymnasts who earned a place in the trial process at Lillishall for places on the GBR Team for the European Championships.
Sue added: "Our other eight gymnasts were all given reserve positions and are travelling to Frankfurt to compete in the 22nd International Gutenburg Cup of Acrobatic Gymnastics.
"Our 13-19 women, our 12-18 women and our 11-16 women's pair will fly out on October 26 and we would like to wish them good luck."