Plans for Bradley Lowery Foundation to help other seriously ill children
A new foundation in Bradley Lowery's name is to be set up to help seriously ill children in need of treatment and support.
Published 17th Dec 2016, 08:00 BST

- 2 min read
Updated 18th Dec 2016, 12:14 BST
Plans have already been discussed by the five-year-old's family as a way forward as they look to help others who find themselves in a similar situation.
The youngster is set to become the first child in the UK to undergo a pioneering cancer trial in a bid to prolong his life as he continues to battle cancer - neuroblastoma.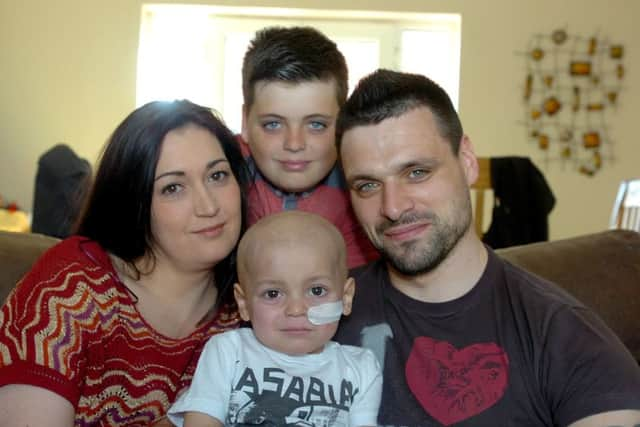 Bradley has been receiving gruelling treatment since consultants discovered the cancer he had beaten in January 2013 had returned.
Earlier this month, his parents were given the devastating news by medics that the time he has left is now limited after recent scans showed the cancer is growing.
However, doctors have agreed to allow him to take part in a trial - paid for with cash raised in his name - which could go someway to prolong his life.
If things go well Bradley, from Blackhall, will be due to start the GD2 anti-body chemotherapy combination in January.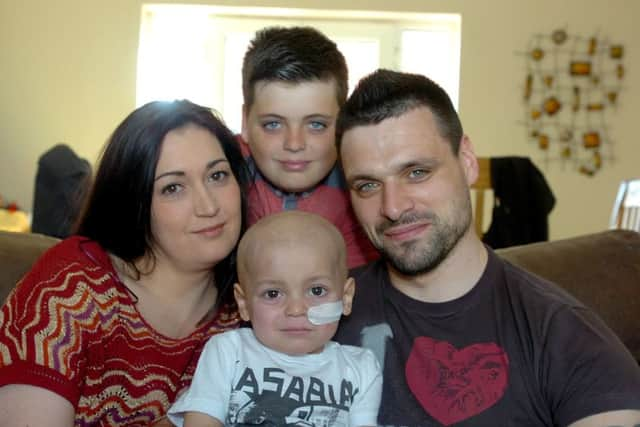 His mum Gemma said: "The foundation is something we are looking at for the future. With all the money we have raised, it won't all be spent on treatment.
"So with the money in his trust fund, we are looking to set up a Bradley Lowery Foundation.
"We want to set it up to support families to fundraise to help get the treatment their child needs or to help fund specialist equipment they might need, not just with neurblastoma but other illnesses.
"And with Bradley being the first child in the UK to undergo the treatment - hopefully we can look at funding research and other treatments through the foundation."
Gemma added: "We know how hard it is to fundraise, the stress it can put you under. When you know there is treatment available which could make your child better but you need to get the money - it's horrible. But hopefully through the foundation we can make that a little easier for families."
Since news broke of the youngster's plight messages of hope have been flooding into the family and to the youngster from across the country and beyond.
To date 75,000 Christmas cards have been sent to Bradley from well-wishers.
His mum added: "The whole thing is amazing. I'm speechless. It's really hard to take in as a family that all these people are thinking about Bradley. It's overwhelming.
"It is surreal but it's a great distraction for us from the reality of everything.
"We know everyone can't get the same publicity as Bradley and as a family I feel a little bit guilty, but in the same respect he'd doing something positive - he's raising awareness.
"But we still can't forget those other children and families going through exactly the same thing.
"We like to think we are raising awareness of childhood cancer as you don't see or heard much about it.
"To think, Bradley is five years old and he's creating such a legacy - to me that is really important and quite comforting."
Messages and cards can be sent to: Bradley's Fight, C/O 5 Attlee Avenue, Blackhall Rocks, Hartlepool, TS27 4BY.