Police and Metro staff join forces to target troublemakers and fare dodgers in South Shields
A crackdown on fare dodgers and troublemakers at a South Shields Metro station is set to continue after calls for action.
By The Newsroom
Published 4th Apr 2018, 06:00 BST- 2 min read
Updated 4th Apr 2018, 09:41 BST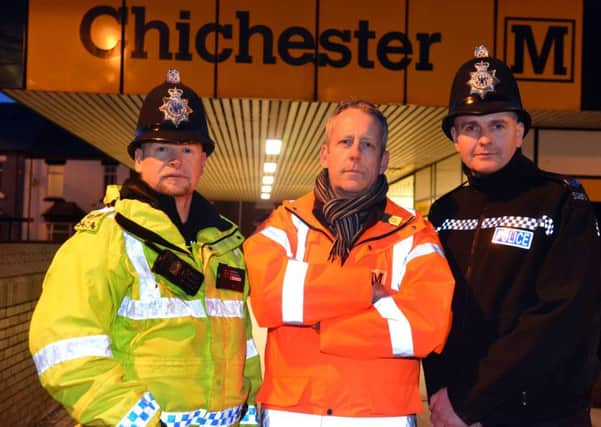 Chichester Metro station has been a hotspot for youths gathering on a night for a number of years.
In a bid to target those causing trouble, police are continuing to step up patrols in and around the area.
A number of operations have also been launched alongside Nexus staff to crackdown on fare evaders.
In one crackdown recently, Metro staff handed out 85 penalty fare notices in one night after patrolling the South Shields and Sunderland lines.
A Nexus spokesman said: "Crime rates on Metro remain low, but we always work closely with the police to provide public reassurance, especially in the evenings.
"It gives us the chance to talk to passengers and deal with any areas where there has been anti-social behaviour.
"It also serves as a reminder to anyone who thinks that they can get away with travelling on Metro without buying a ticket.
"We are carrying out more high-profile patrols on Metro in conjunction with the police.
"More patrols are planned, over and above what the police already do on the Metro system to keep people safe and secure."
A number of young people have been spoken to as part of ongoing operations at Chichester Metro station, and dispersal orders are also used by police when required.
Acting Neighbourhood Inspector Steve Prested said: "We are continuing to work with partners at Nexus and the council to tackle the concerns raised and to target those responsible.
"The recent operation was a success and we will continue to work with our partners on similar operations in the future.
"Hopefully, our presence offers some reassurance to those who use the station and that we do take matters of this nature seriously."