Apartments plan for historic King Street building as town centre moves towards housing use
Proposals to convert vacant office space into apartments in a historic shopping street have been submitted to borough planning bosses.
Published 22nd Dec 2022, 15:52 BST

- 2 min read
Updated 22nd Dec 2022, 15:52 BST
South Tyneside Council's planning department has received a planning application for 54 – 56 King Street in the town, which sits adjacent to the Three mobile shop.
This includes a bid for prior approval to change the use of vacant offices on the upper floors of the building, which was built in 1897, to form three residential apartments.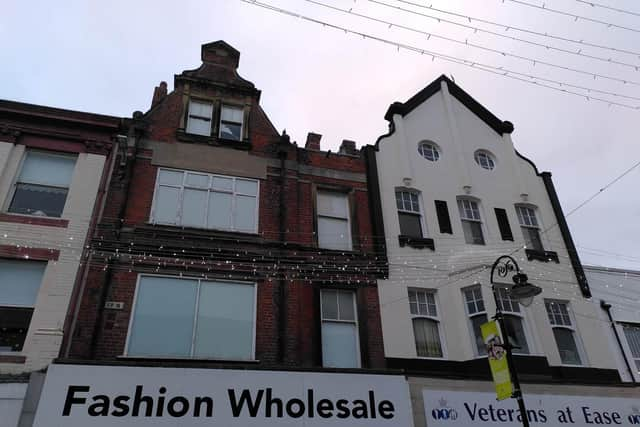 The plans for 54-56 King Street have been submitted by new building owner Jamil Assets, and include modifying the existing shop front to create a dedicated new entrance for the apartments.
Floor plans show a shop space on the ground floor and the layout of each apartment, with the first floor apartment offering a double bedroom, bathroom, lounge and standalone dining and kitchen areas.
Elsewhere, the second floor apartment would offer two double bedrooms, a combined dining, lounge and kitchen area and a bathroom.
The third floor apartment would offer one double bedroom, a bathroom and standalone kitchen and lounge areas.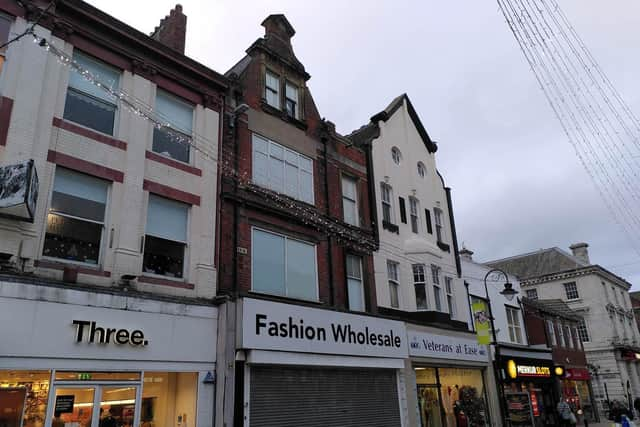 A supporting statement submitted to council officials also sets out the reasons for the application and benefits of the residential use.
The statement adds: "The office spaces are difficult to let as a result of awkward upper floors and its cellular layout.
"It is inevitable that the change of use of the existing vacant office spaces to form three residential apartments will provide better letting benefits and give the building a new lease of life.
"Therefore this proposal will aid a different kind of economic role.
"The change of use to form residential apartments will [also] assist to promote a strong, vibrant and healthy local community as promoted by the social role and will certainly be more acceptable".
Applicants added the apartments would help create a "more holistic home for residents in this sought after address location."
A decision on the planning application will be made once a period of council consultation has concluded.
For more information on the apartments plan, visit South Tyneside Council's online planning portal and search reference: ST/1013/22/PNCU