Cleadon 5G mast plans rejected after rainbow alliance campaign against 'ugly blot'
Plans for a towering 5G mast in a South Tyneside community have been refused by council development chiefs over fears the structure would cause "visual clutter".
Published 27th Jan 2023, 13:29 BST

- 3 min read
Updated 27th Jan 2023, 13:29 BST
South Tyneside Council's planning department received a planning application in 2022 for a parcel of land in the Cleadon area, on the corner of Boldon Lane and Sandgrove.
The application aimed to determine whether prior approval was needed for a new telecoms installation.
Plans were submitted by CK Hutchison Networks (UK) Ltd and included a bid for an 18-metre-high street pole and separate equipment cabinets linked to H3G, known as company 'Three', to help expand its network.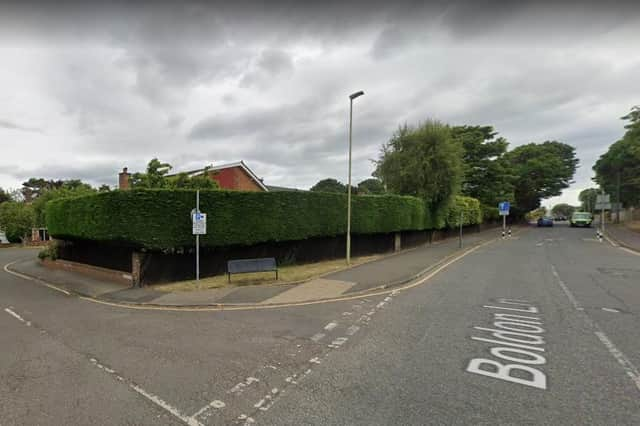 During council consultation on the plans however, the application sparked opposition from locals with around 50 public objections submitted to council planning officers.
Concerns ranged from the site being close to a school and neighbouring properties, as well as the mast's appearance and wider concerns around health impacts and highway safety.
One comment said the proposed site would be "intrusive to village life" while other comments said the plans would be an "ugly blot on the landscape of a beautiful village" and "brutal to the eye".
Written objections were also submitted by Cleadon and East Boldon's three ward councillors, including Conservative Ian Forster, the Green Party's David Herbert and Labour's Joan Atkinson.
Cllr Atkinson, in a consultation statement, said the proposed location for the development was "unsuitable" and that alternative sites should be investigated which are "less visible and not near the community".
Application details stated there was an "acute need for a new base station to provide effective service coverage" and that "prospective infill mast sites [in the area] are extremely limited".
A supporting planning statement submitted with the proposals said the design presented a "better 'fit' within the local community and immediate streetscape, offering a reduced visual impact upon an area of adopted highway identified".
Those behind the scheme added the height of the proposed street pole was the "minimum required to bring the benefits of 5G to this area", due to the height of surrounding buildings.
After considering the planning application and assessing it against planning policies, South Tyneside Council's planning department refused it on January 24, 2023.
A planning decision report listed impacts on visual amenity as the main reason for refusal, as well as impacts on the Cleadon Conservation Area.
Council planners added the proposed site of the 5G mast would cause "significant harm to the visual amenity of the locality and Cleadon Conservation Area" and would "give rise to incongruous visual clutter".
The council decision report said this was because of the mast's "excessive height and prominent location in comparison to adjacent buildings and street furniture, on a main gateway route into Cleadon, at the entrance to a large housing estate and within close proximity to a large primary school and falling opposite the designated boundary of the Cleadon Conservation Area".
The council refusal decision has been welcomed by Cleadon and East Boldon councillors.
Cllr David Herbert said the 5G mast had been proposed in the "wrong place" and was "right across the road from a conservation area".
Cllr Ian Forster added 5G infrastructure in Cleadon "needs to be at a location sympathetic to where residents live".
Following the planning decision, developers have said they will work with South Tyneside Council to "consider options".
A Three spokesperson said: "We want to offer the community in Cleadon and East Boldon a reliable network experience and a site in this location is critical to making that happen.
"While we try to keep mast sites as unobtrusive as possible, they need to be situated where people will be using the service and, in many cases, in precise locations to ensure the widest breadth of coverage.
"We will work with the local authority to consider our options."
For more information on the planning application and council refusal decision, visit South Tyneside Council's online planning portal and search reference: ST/0984/22/TPN