Colour-coded taxis considered for South Tyneside - plus plans to make them cleaner and greener
Council chiefs are to consult on plans for colour-coded taxis in South Tyneside as part of a shake-up of rules governing cabbies in the borough.
Published 20th Feb 2020, 16:45 BST

- 2 min read
Updated 21st Feb 2020, 02:05 BST
Other authorities operate a "colour policy" whereby taxis must all be sprayed a certain shade, such as Hartlepool, where Hackney carriages must be yellow, and Manchester where private hire vehicles must be silver or white.
Councils which operate colour policies say it helps identify which vehicles are licensed taxis, and promotes a "local image".
A report prepared for councillors on South Tyneside Councils ruling cabinet reads: "Colour policies do exist in some but not all neighbouring authorities and are introduced to help with easy identification of licensed vehicles and promote a positive local image.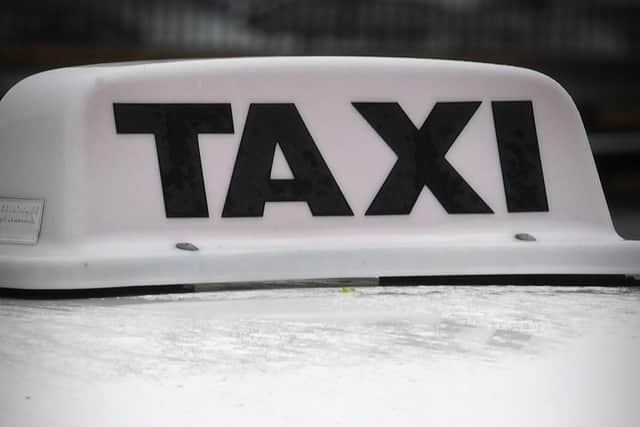 "There is no intelligence to suggest that there is a problem with misidentified taxis in [South Tyneside] however consideration of a colour policy does merit further investigation with the trade and service users."
The question of colour is part of a wider consultation on the future of taxi services in the borough, with proposals for a shake-up of licensing rules for taxis and hackney carriages.
A key part is an aim to make vehicles used by licensed drivers cleaner and greener, as part of efforts to face up to climate change.
If approved following consultation, any vehicles entering the trade could be no more than four years old.
The age-restriction policy aims to improve air quality and promote a healthier fleet in line with regional emissions targets.
Lead Member for Housing and Transport, Coun Mark Walsh, outlined the plans to cabinet on Wednesday February 19.
This includes changes to the council's 'tint policy' for new taxis by reducing the minimum amount of light transmitted through taxi windows from 35% to 25%.
According to cabinet papers, tinted windows can "increase fuel economy and reduce emissions" by reducing the need for air conditioning systems.
Coun Walsh told the meeting that licensing changes would "improve air quality and public health in the borough."
He added: "It's important to hear the views of the taxi trade as a key part of this before any final decision is taken."
Following discussion, cabinet gave the go-ahead to a four-week consultation with all licensed taxi drivers in the borough.
If approved, the 'Euro 6' standard would apply to new vehicle licences from July 1, 2020
It would also mean that from July 1, 2023, existing licensed vehicles could be a maximum of eight years old.
However, fully electric and zero-emissions vehicles would be exempt from the policy.
In recent years, the council has brought forward several schemes to reduce the impact on the environment including increased use of renewable technologies.
According to the authority, works have helped reduce carbon emissions by around 48% since 2014/15, with more schemes planned.
Priorities include boosting electric vehicle use, LED street lighting, flood prevention, improved public transport, road works to reduce journey times and emissions and improved tree canopy coverage.