Cost of new Hebburn Tri-Station shoots up to £10million as inflation bites, but chiefs vow to press ahead with project
The estimated cost of a new state-of-the-art emergency services hub in South Tyneside, expected to be operational in spring 2024, has risen to more than £10million, according to fire service chiefs. v.1
Published 20th Feb 2023, 15:21 GMT

- 2 min read
Updated 2nd Mar 2023, 13:40 GMT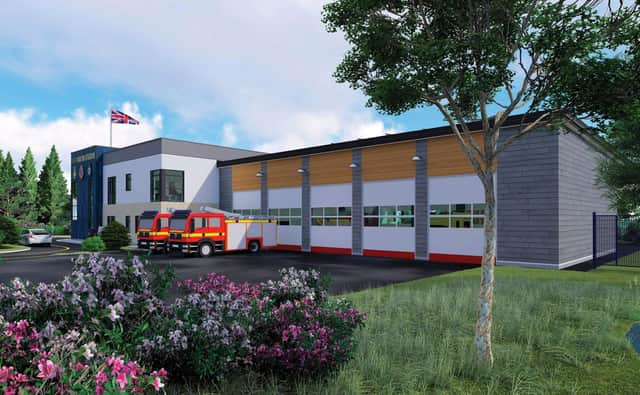 The estimated cost of a new state-of-the-art emergency services hub in South Tyneside, expected to be operational in spring 2024, has risen to more than £10million, according to fire service chiefs.
The new multi-functional facility, which will replace the ageing community fire station in Hebburn, is expected to be the first hub of its kind in the country to be carbon neutral.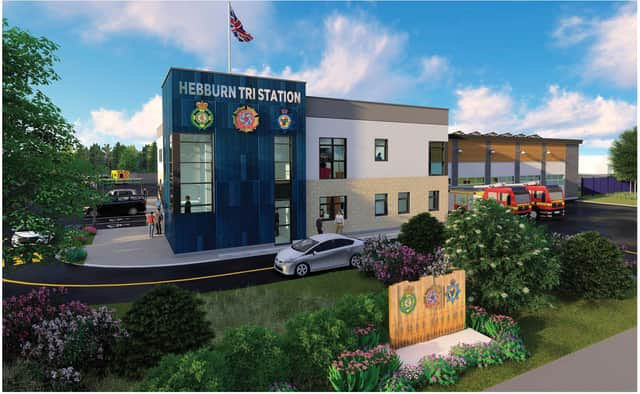 At the latest meeting of Tyne and Wear Fire and Rescue Authority (Monday, February 13), updates were given on the cost of the development and the expected timetable for the project on the land between Marine Drive and Campbell Park Road.
Dennis Napier, finance director at the fire service, noted the projected cost of the scheme is now up to £10.850million due to the impact of inflation, although steps have been taken to ensure this does not increase further.
He added there is £500,000 of contingency funding in place for the development, meaning if work goes well, the cost could reduce to around £10.3million.
Mr Napier said: "The costs for the tri-station have increased significantly but I think it's the market we're in and the inflationary period that we now have to manage.
"This reflects the result of detailed negotiations with tenderers to get a fixed price quote so that inflation cannot impact any further on the cost of the station which I felt was important."
Documents which went before a fire authority meeting in January 2022 noted there was a gross estimated cost of £7.7million for the Hebburn Station estate development works.
Mr Napier added it was a "really positive moment" to see the turf being cut for the project recently, and it is hoped the station will be operational in spring next year.
He said: "We're on the case and strongly managing the project itself.
"We do expect the station to be fully operational in the spring of 2024.
"Construction, they anticipate the structure will be there by Christmas and it will be after that the finer details happen, but we will have a building constructed by Christmas, according to the constructors."
The construction phase of the project will be led by Esh Construction – who will be utilising locally sourced materials and construction labourers from the North East workforce.
South Tyneside Councillor Wilf Flynn, Hebburn South representative and a member of the fire authority, said at the meeting it was great to see work finally begin on the project.
He said: "The staff of Tyne and Wear fire and rescue that stuck with this programme deserve a medal to be honest. I've been on this authority for eight years and it was on the agenda when I came in.
"I'm really pleased that they've stuck with it."
Once completed, the new emergency services base will feature staff accommodation, appliance bays for emergency vehicles and a free-standing training building amongst other resources and facilities.