Demand for care places reaches 'tipping point' in South Tyneside - new housing plan hopes to cope with demand
New specialist housing is being developed for vulnerable people in South Tyneside as demand for extra care places reaches "tipping point."
Published 18th Mar 2020, 06:00 BST

- 2 min read
Updated 18th Mar 2020, 11:14 BST
Adult social care (ASC) makes up around 70% of South Tyneside Council's discretionary budget, with care bosses facing rising pressures as people live longer with more complex conditions.
The council's ASC Strategy sets out ambitions to help more people live at home, reduce numbers in residential care and hospital stays, and improve services.
Council bosses hope to reshape the ASC market by directing people to the "right place at the right time" and developing new supported and extra care accommodation.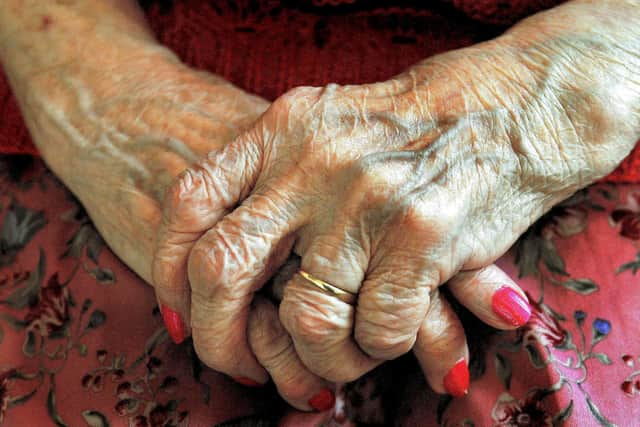 Designs are being being drawn up for the specialist housing with locations to be decided.
"We have too many people in residential care," Strategic Manager of the Adult Change Programme, Peter Hunter, told the council's Housing Performance Panel.
"We have seen our numbers come down over the last two years but we're now getting to a tipping point where we haven't got any extra care places.
"Extra care schemes across the borough are full which means that people who are in their own home who would be suitable for extra care, if we can't find any space, then it tends to be residential care.
"So there are people starting to tip back into residential care who would ideally be better suited to an extra care place."
Challenges include the lack of extra care places, varied quality of supported living accommodation, and rising numbers of people in residential care.
New projects in the pipeline include a 12-bedroom supported living scheme specialising in autism, and a 10-15 bed scheme for people with learning disabilities.
The council is working with Homes England and NHS England to fund the projects.
A 90-bed extra care scheme with space for people with dementia is also planned alongside a new 'help to live at home' model and expanding the existing Shared Lives scheme from 55 to 100 homes.
Bosses hope to reduce the numbers in residential care from 854 to 750 by 2023.
Mr Hunter added: "People coming through the system in the current model were going into residential care but we aim to place them into extra care and supported living schemes earlier."