Fire chiefs 'regrettably' approve rise on amount added to council tax bills in South Tyneside
Tyne and Wear fire chiefs have "regrettably" approved increasing council tax for the coming year, with councillors hitting out at the Government over the funding system in place.
Published 17th Feb 2023, 12:21 BST

- 2 min read
Updated 17th Feb 2023, 12:21 BST
Councillors unanimously gave the go-ahead to increase the amount each household pays to the fire authority in council tax for 2023/24 by the maximum allowed in line with Government referendum limits.
This means the amount Tyne and Wear Fire and Rescue Authority will receive from an annual council tax bill from a Band D property will increase by £5.
Properties in Band A will see an approximate £3.33 rise on their yearly bills, equating to 6p a week, with Band B homes seeing a £3.89 rise, which is around a 7p weekly rise.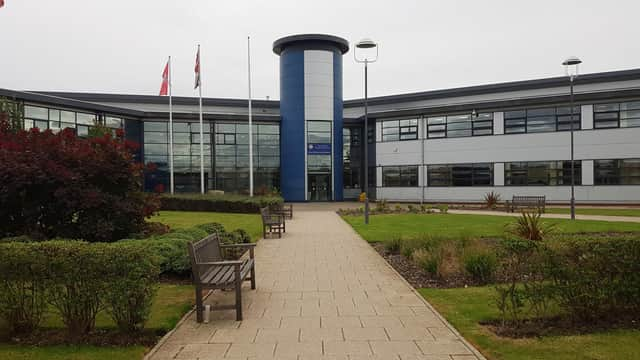 Councillors noted although the fire authority received an increase in grant funding from Government for 2023/24 compared to the previous year, it comes after substantial cuts over the last decade.
Dennis Napier, finance director at Tyne and Wear fire service, said the council tax rise is needed to ensure they produce a balanced budget for 2023/24, and warned further financial challenges are still expected moving forward.
He said: "The [revenue] budget for 2023/24 is £57.201 million, in 2010/11 it was £59.401million, so we still haven't had a budget comparable to the budget we had in 2010/11.
"I think that puts everything into context about the journey that the authority has had to endure since austerity began."
Chris Lowther, chief fire officer, said the council tax rise will allow them to use contingency funds to balance the budget and means they will not have to look at making savings by reshaping its operational workforce.
In total 72% of properties across the Tyne and Wear area are in Bands A and B, meaning the fire and rescue authority will receive less income from the levy rise than other areas with more properties in higher tax bands.
Mr Nappier added: "The increase in council tax for the authority is worth less than just about every other authority in the country."
Councillors sympathised with the position of the fire and rescue service and called on the Government to provide more sustainable funding, instead of pushing authorities to increase council tax.
Liberal Democrat Councillor Tom Woodwark, Newcastle City Council representative, said: "It just doesn't make sense if you were coming to it new, and it means of course that there are consequences for this authority.
"It's no freedom, we've got to do it or else our service will suffer detriment, that cannot be right."
Gateshead representative, Labour's Councillor Gary Haley said the council tax increase is "regrettable" but they haven't "got any other choice" in order to maintain and improve the fire service moving forward.
Overall, properties in Band A will pay £61.57 in council tax to Tyne and Wear Fire and Rescue Authority in 2023/24, while Band D properties will contribute £92.35.
Alongside the contribution to the fire service, the majority of council tax is paid to the local council, with a section also going to Police and Crime Commissioner, with each organisation setting their own rates, known as precepts.