Flip flops, first aid and 1,200 people helped - spotlight on South Tyneside Street Angels
A volunteer group keeping late night revellers safe in South Shields are set to update the public on their work next week.
Published 22nd Feb 2020, 08:00 BST

- 2 min read
Updated 23rd Feb 2020, 10:01 BST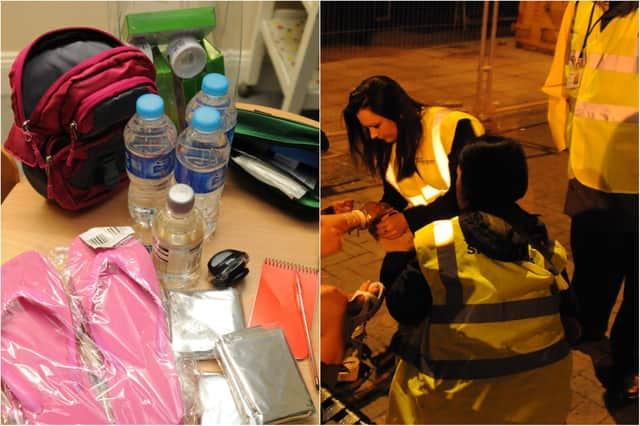 Since 2012, the South Tyneside Street Angels have been hitting the streets looking for people who may need a helping hand as they enjoy pubs and clubs.
Teams of three regularly patrol the town centre, riverside and sea front on Saturday nights armed with first aid kits, foil blankets, flip flops and snacks.
The group's ethos includes offering "non-judgemental support and assistance to anyone finding themselves vulnerable, in difficulty or in need."
Volunteers are also trained in first aid, conflict management and safeguarding and carry radios with direct links to the council's CCTV HQ.
According to recent data collected by volunteers, the Street Angels have given 'direct assistance' to nearly 1,200 people between 2016 and 2018.
This includes giving flip flops to people in agony after nights of dancing in heeled shoes – with hundreds of pairs handed out over the three-year period.
The Street Angels are under the umbrella of the charity, Churches Together South Tyneside.
The public will be able to hear more about their work at the Hebburn Community Area Forum (CAF) next week.
Project Co-ordinator at South Tyneside Street Angels, June Valente, is expected to give a presentation on the group's values, history and work in South Shields.
Future work may include volunteer training around mental health awareness, suicide prevention and homeless people / rough sleepers.
As the group is heavily reliant on volunteers, they're always looking for new recruits to commit to one night per calendar month between 10pm Saturday and 3am on Sunday.
She said: "(They) are a marvellous organisation that plugs a much-needed gap on the streets of Shields.
"I haven't been out that late in the town centre for quite some time and it was a real eye-opener."
The CAF meeting takes place at Hebburn Central on Monday, February 24 and starts at 10am.