Leaders call to end of 'beauty pageant' contest between North East councils for funding
The Government must stop forcing councils to compete against each other in "beauty pageant" contests to secure critical money, leaders from across the North have pleaded.
25th Jan 2023, 3:15pm
- 3 min read
Updated
25th Jan 2023, 3:17pm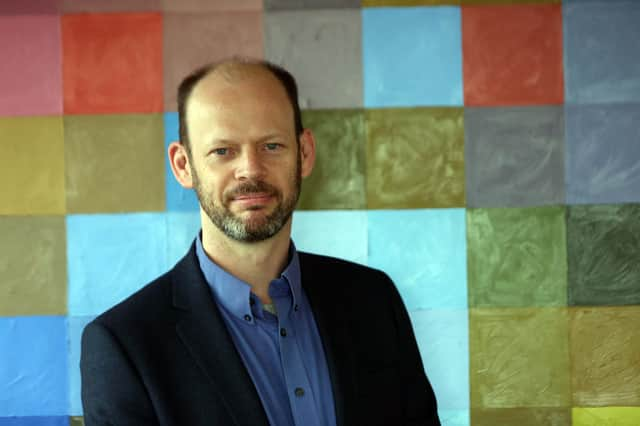 Top figures have united in calling on ministers to 'hard-wire' the promise of levelling up into UK law and put an end to competitive bidding systems for funding.
It comes after anger over the Levelling Up Fund (LUF) announcements made last week, which saw many areas miss out on cash.
The fund was branded a "Hunger Games-style contest" by Labour.
However, it was pointed out that both London and the South East had been awarded more money than the North East – though the North East did receive the third most generous allocation based on population.
South Tyneside was among those missing out on cash, with regeneration projects turned down for South Shields, Jarrow and Hebburn
Winning bids in our region included £20million to support the building of a "world-class" arena complex on the Gateshead Quayside, £20million for new electric buses, and almost £15million for new walking and cycling routes in Northumberland.
But just six out of the 22 submissions made by councils across the North East were awarded any money.
Other projects to miss out including the building of a new footbridge across the River Wear, a new landing for the Shields Ferry in North Tyneside, and regeneration projects in towns including Wallsend, Ashington, and Stanley.
Across England, only 80 bids to the second round of the LUF were successful out of a total 370.
Ahead of the annual Convention of the North, which is being held in Manchester on Wednesday, Northern mayors and business leaders have demanded a switch to long-term funding settlements given to local leaders to close the North-South divide.
North of Tyne Mayor Jamie Driscoll said: "You can't level up by pouring a load of concrete. We need to level up our people too.
"This takes long-term thinking and a baked-in commitment to strategic investment. In my patch we have shown what's possible, creating 4,600 new jobs in 3.5 years and increasing adult skills enrolments by 50%.
"We must bin the beauty pageant of competitive bidding between councils. We need to replace it with a new social settlement that finally proves to the apprentice in Blyth that they are just as important to the future of this country as the graduate in Kensington."
The mayors have called for both the Government and the Opposition to commit to a German-style approach, in which equivalent living standards and strong local leadership are guaranteed in law.
The group said that improving life expectancy to the same level as the South East would mean people in the North East living more than six years longer than now, while average weekly wages in our region lag £185 behind London.
The mayor of Greater Manchester, Andy Burnham, said: "The Levelling Up Fund announcement last week laid bare the issues with these short-term competitive funding pots. We end up with winners and losers but nobody is able to actually plan for long-term investment in their areas.
"Hard-wiring levelling up into UK law would move us away from policy by press release and start to tackle the unequal living standards we have in our country. If we were able to close the gaps between the North and London and the South East, we'd see drastic improvements in everything from incomes to skills, to ultimately boosting life expectancy. This would of course be good for people in the North, but would also help grow the UK economy as a whole."
Levelling Up Secretary Michael Gove insisted last week that it was "simply untrue that the Levelling Up Fund is concentrated disproportionately on London and the South East".
He told Times Radio: "If you look per capita at the amount we're spending, the biggest winners are those in the North West and of course, yes there is some spending in London and the South East, but there are some areas of deprivation in London and the South East but it's overwhelmingly the case that the areas that benefit the most are the North West, the North East and the East Midlands."