New support for parents who have their children taken into care in South Tyneside
A new support service is set to launch in South Tyneside for parents who have had their children taken into care.
Monday, 7th December 2020, 11:28 am
Updated
Monday, 7th December 2020, 12:43 pm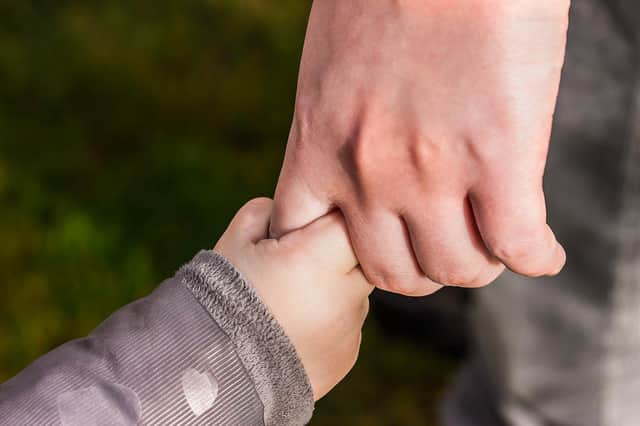 The scheme aims to reduce vulnerabilities and risks if those families choose to have children again.
Evolve South Tyneside will come into force next year providing bespoke support for birth parents following care proceedings.
Care proceedings happen when the local authority feels that children can no longer remain in the care of their birth parents and need to be cared for elsewhere, with action taken to involve the court in the process.
To help parents cope with the grief of losing their children, the council initiative will signpost them towards relevant support services.
It also aims to reduce vulnerabilities and risks if those families choose to have children again.
"Those parents, following the end-of-care proceedings, are often left with the finality of them not caring for their children anymore for the rest of their childhood," said Lucy Cook, service manager at South Tyneside Council.
"This understandably makes those parents feel very isolated and the experience of loss on top of all the other vulnerabilities they face anyway, which have caused the risks, makes them feel very isolated and alone.
"The idea of Evolve is to allow parents to have ongoing support following those care proceedings ending.
"That support is just for them to befriend them, to support them and to support them to access services that will address the vulnerabilities they're facing – be that domestic abuse, substance misuse, mental health problems or any other emotional and difficult situations they find themselves in.
"The [Evolve] workers therefore will be almost offering a bespoke package of support depending on that parent's individual circumstances.
"They would work with fathers as well as mothers and they will continue to work as long as is needed and at whatever level is needed."
The council officer was speaking at a meeting of the council's Children and Adults Safeguarding Panel.
Councillors on the panel were told that similar work was ongoing nationally, such as the 'Pause' service, which helps to address the needs of women who have experienced repeated removals of children from their care.
However, Evolve South Tyneside will offer support to fathers as well as mothers, with new dedicated 'parenting engagement officers' recruited by the council.
The scheme will also have a particular focus on care leavers and young couples – from addressing vulnerabilities and mental health to offering more practical support around finance and housing.
Shona Gallagher, head of children and families social care on the council, added: "Children's services doesn't have a statutory responsibility to continue to support parents once they don't have care of their children.
"We have an obligation to do that but we don't have to legally provide any service to them.
"Evolve is new in the sense that we're recognising that for those parents, what is currently available to them is not enough to meet their needs.
"We are seeing more than we would like to see, parents coming back into our services with the same challenges, pregnant again, and potentially in a cycle.
"Evolve is really an attempt to change that because it's the right thing to do for parents but also for children."
According to a report prepared for councillors, referrals to Evolve South Tyneside will be accepted from the council, parents themselves and other agencies.
Council bosses will also evaluate the service during its first year to monitor its impact.
Support your Gazette and become a subscriber today. Enjoy unlimited access to local news, the latest football stories and new puzzles every day. With a digital subscription, you can see fewer ads, enjoy faster load times, and get access to exclusive newsletters and content. Click here to subscribe.