Plans approved for council 'children's assessment centre' in South Shields
Plans for a purpose-built 'children's assessment centre' in South Shields have been given the green light by borough councillors.
Published 16th Feb 2023, 16:17 BST

- 2 min read
Updated 16th Feb 2023, 16:17 BST
Last year, South Tyneside Council revealed plans to increase the number of residential beds available in the borough to support young people in need.
The limited provision of just one children's residential home, combined with a shortage of foster carers, means children and young people are often placed outside of the borough away from family and friends.
To help improve the situation, local authority bosses developed plans to build a children's assessment centre in South Shields and children's homes at sites in Jarrow and Hebburn.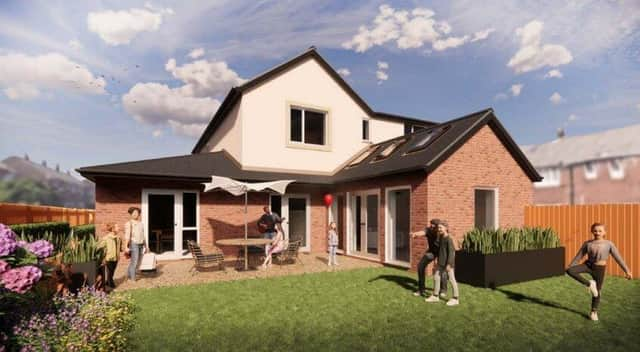 Planning applications for the three sites have been submitted to South Tyneside Council's planning department and are subject to separate council consultations and decisions.
At a meeting this week, South Tyneside Council's Planning Committee were asked to rule on plans for the children's assessment centre, which sits on vacant land behind Seton Avenue, Fox Avenue and Laybourn Gardens.
The building is expected to offer two bedrooms for children and two bedrooms for live-in staff at night, as well as an annex suite of accommodation.
A design and access statement confirmed the building would provide short-term accommodation "whilst an assessment is undertaken to determine the most appropriate longer term living arrangement at a different location".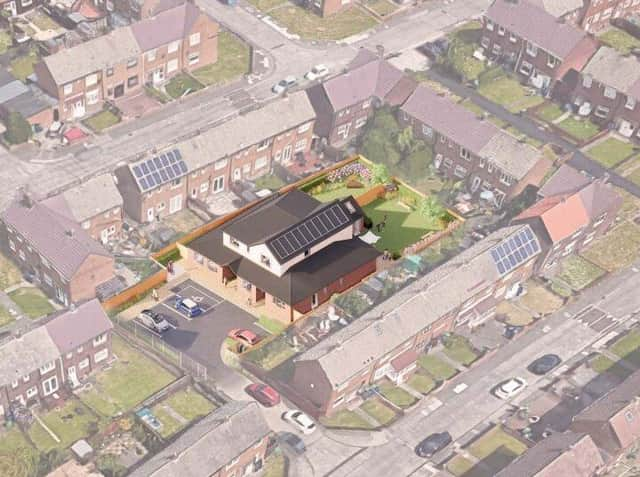 During council consultation on the scheme however, four objections were submitted raising concerns about the proposed building, rather than its intended use.
This included objections from a property on Seton Avenue and two objections linked to properties on Fox Avenue, with concerns ranging from increased traffic and parking to privacy fears and safeguarding concerns.
One objector also suggested the development was "cramped within a site too small for the intended purposes" and that alternative sites should have been explored.
At a meeting to discuss the plans on February 13, 2023, the application was recommended for approval by council planning officers.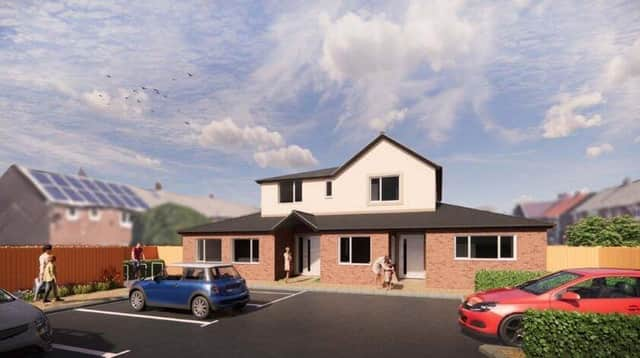 It was noted that there were no objections from key council departments, including highways, and that the building's design would include some "frosted glazed windows" in the interests of residential amenity.
Council planners also confirmed discussions had taken place to provide "drop kerb" accesses to residents living either side of the proposed entrance to the children's home.
However some objectors spoke out at the South Shields Town Hall meeting and criticised a community engagement session linked to the proposals and the "enclosed" nature of the site.
Objectors also questioned why alternative sites could not have been chosen which would have had less of an impact on neighbouring properties.
Those behind the scheme said the plans would deliver a "much-needed facility" with high design and energy efficiency standards and that the location was deemed be the "most appropriate site".
But councillor Paul Brenen said he opposed the application on the grounds that the development was not "sensitive" to the surrounding area.
Cllr Brenen said: "I understand the town needs this facility basically so I'm not against that, I just think there are better sites where it could be situated".
After being put to the vote, the plans were approved by a majority of councillors present.
Under planning conditions, the children's assessment centre must be brought forward within three years.