Plans submitted for next steps to establish 'Changing Places' toilets at Souter Lighthouse
Plans submitted for next steps to establish 'Changing Places' toilets at Souter Lighthouse.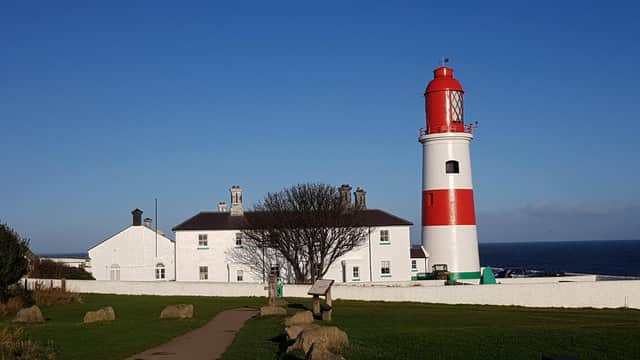 Proposals to improve facilities for disabled visitors at an iconic South Tyneside tourist attraction have taken a step closer to becoming a reality, under new plans submitted to council chiefs.
The plans from the National Trust included the change of use of a garage building within the site to create a new accessible toilet facility.
Changing Places facilities are designed to be completely accessible providing sufficient space and equipment for users, with the new facility at Souter Lighthouse being provided in addition to existing accessible toilets on-site.
Following plans being approved for the Changing Places development, a new application has been submitted to South Tyneside Council planning officials.
The National Trust has now applied for permission for service connections to the Changing Places facility, which is under construction, as well as an upgraded access ramp.
A design, access and heritage statement confirmed "technical details of sewage connections were unclear" at the time of the original application but have "now been determined".
This includes a requirement for a "length of trenching" to connect the facility into the existing system at the Souter Lighthouse complex.
The design, access and heritage statement adds: "The planning application seeks to facilitate the delivery of the new Changing Places facility at the National Trust property known as Souter Lighthouse with improved access ramp and [to] facilitate service connections.
"It has been demonstrated that the development is consistent with national and local planning policy and will add to the overall visitor experience of the property.
"The scale and extent of the proposal has been kept to a minimum, carefully balancing the needs and expectations of visitors with the need to conserve and enhance the natural and historic environment.
"It is considered entirely consistent with national and local policy and the proposal will continue to support the visitor experience of the site and surrounding area".
Last year the council passed a motion to identify more sites for Changing Places facilities and ensure they are properly signposted for visitors and residents.
Earlier this year, the local authority said accessible toilets were also being designed for installation at South Shields Town Hall and Boldon Community Association.
At the time, Cllr Anne Hetherington, Lead Member for Adults, Health and Independence, said: "Our vision is to make South Tyneside a place where everyone can lead a healthy, happy and fulfilled life. This includes everyone being able to get out and about to enjoy all that this Borough has to offer."
A decision on the Souter Lighthouse planning application will be made once a period of council consultation has concluded.
According to South Tyneside Council's website, comments are open on the plans until June 20, 2023.
For more information on the planning application visit South Tyneside Council's planning portal website and search reference: ST/0296/23/FUL