Police set to increase council tax rises - but boss says extra cash will fund 60 new detectives
Council tax payers are expected to see bills rise slightly further to help fund new officers for Northumbria Police.
Published 3rd Feb 2021, 13:51 BST

- 3 min read
Updated 3rd Feb 2021, 13:54 BST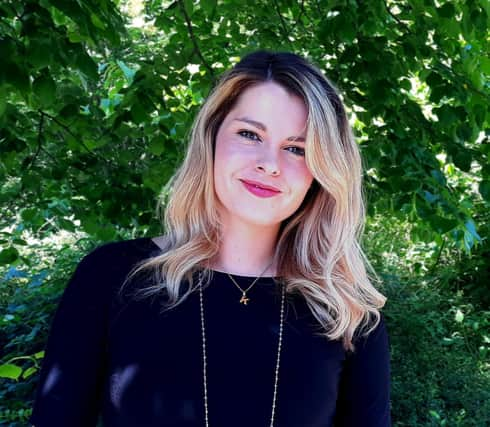 As part of funding plans for 2021/22, Northumbria's Police and Crime Commissioner (PCC) Kim McGuinness proposed an increase in the policing precept portion of council tax.
The 4.99% rise aims to provide an additional £2.7 million to fund 60 new detectives to tackle crime across the region.
For the large proportion of residents in Northumbria, those in a Band A property, this would equate to around 38p extra per month or £4.56 per year.
Meanwhile, the average Band D household would pay around 57p extra per month for policing, or approximately £6.84 per year.
Under Government rules, the maximum the Northumbria Police precept could have increased by in 2021/22 was 10.95%.
However, Ms McGuinness said this would be too high given the ongoing financial difficulty many households are facing during the Covid-19 pandemic.
"I'm required to come to the panel each year and to consider the raise in the council tax precept for policing and first off I want to say that this is not a process that I agree with," the PCC told the Northumbria Police and Crime Panel on Tuesday, February 2.
"I think a fair funding formula would not push the burden of the cost of policing onto the most vulnerable and onto hardworking communities and particularly wouldn't do so at a time like this, where things are incredibly difficult in the midst of this pandemic.
"But we are where we are and this is the way that policing has to be funded and the assumptions that Government make about the amount of money that we have, rely on us taking the top amount of available precept rise.
"Government pushed us to take £15 per household for a Band D which is a 10.95% [increase] in Northumbria.
"I felt that that was very very high and we did consult the public and we put a consultation out just over two weeks ago online and again on the telephone and we also asked people to consider this in the Police and Crime Plan consultation as well.
"The vast majority of people are willing to pay more for policing and we've settled on 4.99% which is nearest the rise in council tax and I think it's fair."
The PCC said the funding of 60 new detectives would link in with the objectives of her new Police and Crime Plan for 2021-2025.
This includes "fighting serious and organised crime" and becoming a "really strong force for investigative excellence."
According to a report prepared for the panel, the precept increase will provide for "all salary and employer costs" for the 60 new posts including "training, IT, uniform and personal protective equipment, allowances, recruitment costs and personal issue kit such as Taser capability and body-worn video."
The new investigators will be in addition to the more than 300 new officers brought in as part of a recruitment campaign currently under way at Northumbria Police.
Government recruitment targets allocated to Northumbria Police to date total 366 officers, with 185 being delivered by March 2021 and a further target of 181 by March 2022.
The budget provided by the PCC for 2021/22 will also include recruitment plans to replace more than 200 retiring and departing officers in addition to delivery of the uplift targets set by Government.
Following discussion, the Police and Crime Panel approved the proposals to increase the precept, which will be added to council tax bills for the 2021/22 year.
"It is a difficult one and I don't like bringing a council tax precept rise," said Ms McGuinnes.
"But this is where we are and I think the best we can do is make a situation out of it which helps us to deliver our roles as a police force and continue to have everything that is already working ongoing without making any cuts to the force."