Smoking in South Tyneside 'lowest its ever been' - but risks remain
Health chiefs in South Tyneside have reported smoking prevalence in the borough is "the lowest it's ever been" after positive work in helping people quit.
Published 11th Jan 2023, 13:35 BST

- 2 min read
Updated 11th Jan 2023, 13:35 BST
Public health bosses on South Tyneside Council noted the area has "some of the highest quit attempts and successful quit rates in the region".
Warnings were also given on the issues associated with vaping, which officers said "isn't without its risks, but is a lot safer than smoking".
It came as a member of the council's public health team gave a presentation to East Shields and Whitburn Community Area Forum on Thursday, January 5, on healthy living.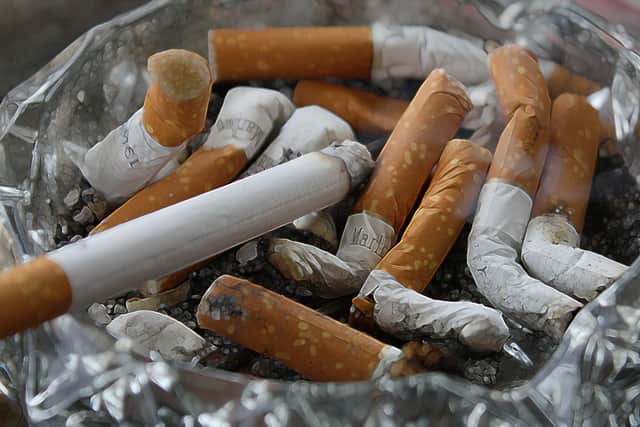 Mary Fairfield, public health practitioner, said: "The good news is that the stop smoking services in South Tyneside have some of the best quit attempts and successes across the region.
"The other good news is that the smoking prevalence is now down to 16.3% and that's the lowest that it's ever been, another good news story.
"We also have a lot of our GPs and pharmacists that are able to provide that stop smoking service."
The smoking prevalence rate of 16.3% was the figure recorded for 2021, compared to 18% in 2020.
Ms Fairfield added "more and more evidence" is coming out around vaping which is feeding into their advice on the issue.
She said: "Vaping isn't without its risks, but it is a lot safer than smoking.
"The message is if you don't smoke, don't vape – but if you do smoke and you are looking to quit or cut down, vaping can be a really useful support mechanism to help you do that."
She noted the Association of Directors of Public Health North East have come together to make sure "consistent advice" is out there in regards to vaping.
Councillor Alexander Donaldson, chair of the CAF, said worries around vaping link to children having access to them and a variety of work has been done on the issue.
He said: "What we were worried about with vaping was that young children had just open access to getting the vapes, they didn't smoke and if they continued this way they would probably start smoking because it's that next thing.
"But we know there's been a lot of work done by both the council and other bodies, and we've read about places being visited, raided, seizures and all of the rest of it, so that's a pleasing thing to find."
In October a council report noted 1,500 vaping products were seized over the past 12 months in South Tyneside due to being "illegal in relation to their design, labelling and nicotine content".
The items were seized from specialised e-cigarette retailers, as well as "small general dealer" types of stores, and followed previous local authority advice to retailers on compliance.
Meanwhile in October councillors also backed proposals to explore "smoke-free spaces" across town centres, beaches and play areas in South Tyneside.
This followed the Government publishing the Khan Review, an independent study with proposals aiming to help more people kick the habit.