South Tyneside housing chiefs forced to return £4.3million Green Homes funding to Government
Housing chiefs in South Tyneside have had to return millions of pounds of Government funding intended to improve council homes, after an "ambitious" works programme was hit by administrative delays and supply chain issues.
Published 7th Feb 2023, 14:16 BST

- 2 min read
Updated 7th Feb 2023, 14:16 BST
Back in 2021, South Tyneside Council was awarded around £5.5million under the Government's Green Homes Grant scheme.
This had been earmarked locally to improve council housing stock through energy improvements and de-carbonisation measures, with a focus on low income households.
At a council meeting in November, 2021, it was revealed that the funding was being targeted to improve around 500 council homes in the Cleadon Park ward of the borough.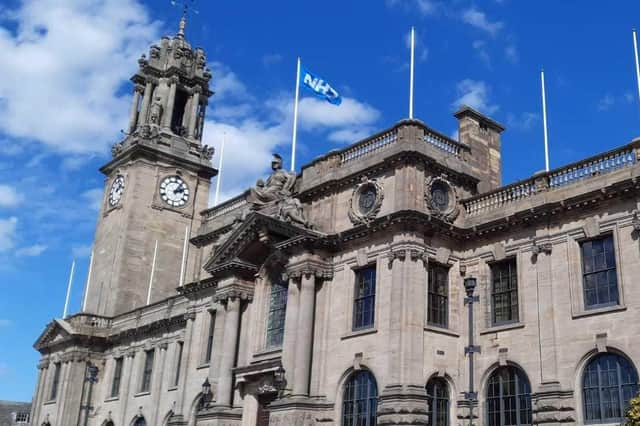 This followed guidance from the Department for Business, Energy and Industrial Strategy to focus the grant on a specific area as part of a 'whole house approach.'
South Tyneside Council received one of the highest returns of the Green Homes Grant nationally and had until March, 2022, to spend the funding.
However at a meeting of the Housing Performance Panel in January, 2023, it was revealed that the project had been hindered by several issues.
Anna Milner, service lead for strategic and supported housing on the council, said issues were linked to the Government changing administration and paperwork for the Green Homes Grant funding.
These changes happened several times during the funding allocation period and caused delays, councillors were told, as well as South Tyneside Council facing supply chain issues and skills shortages.
It was confirmed that other local authorities had faced similar issues in delivering Green Homes Grant housing schemes.
Housing boss Anna Milner added South Tyneside's bid had been ambitious and that the council would bid for smaller amounts of cash in future funding rounds.
A total of 246 properties were brought up to the required EPC C rating in the latest allocation of Green Homes Grant (GHG) funding.
Despite this, South Tyneside Council has confirmed a total of £4.3million of GHG had to be given back to Central Government.
A South Tyneside Council spokesperson said in a statement: "Green Homes Grant funding was used to upgrade 246 council properties with 461 measures, bringing them up to EPC C rating.
"In common with other local authorities, we experienced a number of challenges including administrative delays, difficulties with supply chains and imports, as well as skills shortages.
"There was also a reluctance among some tenants for work to take place.
"These challenges meant we were unable to deliver on our ambitious targets in the timescales required.
" However we continue to work on numerous projects with partners to tackle fuel poverty and maximise income.
"In addition, we will be administering the ECO4 scheme, which aims to improve the energy efficiency of housing occupied by low income and vulnerable households, predominantly in the private sector.
"We are committed to tackling fuel poverty and delivering on our climate change commitments, and we will continue to source funding that will allow us to implement measures that will both reduce the borough's carbon footprint and improve residents' quality of life."