Sunderland and South Tyneside leaders back £4.2billion devolution deal
Ruling councillors at two North East local authorities have joined regional colleagues in voicing their support for a new £4.2billion devolution deal.
Published 19th Jan 2023, 16:41 BST

- 2 min read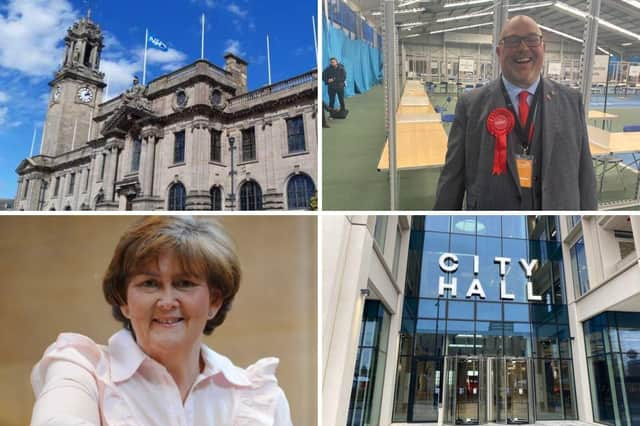 Council cabinets across the area have been meeting this week to formally endorse a deal to bring new funding and decision-making powers to the North East.
It is hoped the move, which would see a new North East mayor elected in 2024, will create 24,000 new jobs and give leaders in the region more control over key issues like transport.
Previously, South Tyneside and Sunderland had opted out of such a deal, which saw Newcastle, North Tyneside and Northumberland form their own 'North of Tyne' pact, without the region's other authorities.
On Wednesday, January 18, a meeting of South Tyneside Cabinet unanimously endorsed the "minded to" deal, with Sunderland City Council Cabinet following suit when they met on Thursday morning.
Councillor Tracey Dixon, South Tyneside council leader, said: "This is a significant step towards securing important decision making powers and investment for our region and for South Tyneside.
"This will allow us to make decisions for our best local need and invest wisely in projects that will make a difference for all of our residents, communities and local economy.
"We have worked hard to ensure we get the very best from the deal we have negotiated."
Councillor Graeme Miller, Sunderland City Council leader, said he was "very excited" about the devolution deal.
He added: "This will enable us to deliver projects that reflect the needs of local communities and create widespread opportunities for over two million people living in the region.
"We are part of that cabinet around that table, it gives us opportunities in areas that otherwise we would not have been able to address."
Councillors at the Sunderland meeting noted the devolution deal comes after local authorities had been "challenged with limited funding" from Government over the past decade.
Councillor Louise Farthing, cabinet member for children, education and skills, added one area that she would like to see more focus on in future devolution plans is addressing child poverty.
Cllr Miller responded noting the devolution deal offers a positive opportunity for the seven councils involved to work together on addressing such issues.
He said: "We know the North East is unfortunately poverty stricken, that has not been helped by 12 years of this current government.
"The devolution deal starts to give us the levers by which to take ownership of those problems."
The other five North East councils involved in the devolution deal are Newcastle, North Tyneside, Gateshead, Northumberland and County Durham.
Following endorsement from all seven councils the package will now go to an eight-week public consultation period, which will begin later this month.
The devolution deal would establish a new North East Mayoral Combined Authority, while the existing North of Tyne Combined Authority and North East Combined Authority would cease to operate.
It includes a £48million per year investment fund to be delivered over 30 years, a £60million per year adult education and skills budget, and the power to bring local bus services into public control.