Warning over £10,000 hearings bill to deal with 'very high' number of complaints against South Tyneside councillors
Warnings have been issued over the estimated costs of holding standards hearings into councillor conduct in South Tyneside.
Published 3rd Jan 2023, 13:58 BST

- 2 min read
Updated 3rd Jan 2023, 13:58 BST
A meeting at the start of December heard there were 53 ongoing complaints under the Elected Members Code of Conduct against councillors in the region, with many in a "well progressed state of investigation".
The council's Standards Committee heard overall there had been 202 complaints since recording started in January 2020, a "very, very high" number compared to other local authorities.
A report of Nicola Robason, council director of governance and corporate affairs, which went before the meeting, warned of the estimated costs to the local authority if the complaints result in a standards hearing.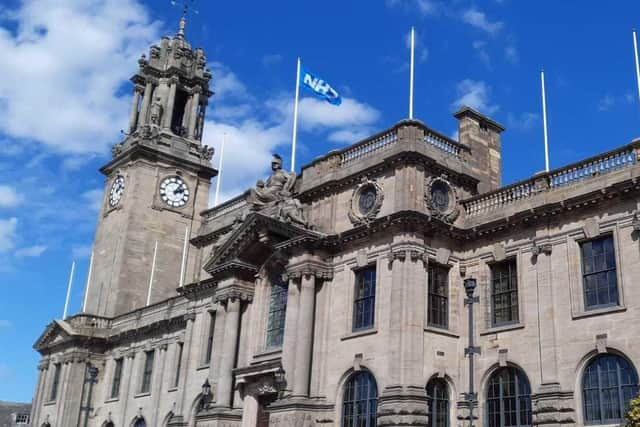 She said costs are "in the region of £10,000" when the investigating officer is based at the council, but this can be higher if external investigators are used.
A standards hearing occurs if an investigator concludes there has been a failure by a councillor to comply with the Code of Conduct for Members or with local protocol.
A case can also go before a hearing if, following consultation with the council's independent person, it is considered the report should be referred to the Standards Committee to decide if a hearing is required.
Ms Robson's report states: "With on-costs and overheads, the costs for each hearing are likely to be in the region of £10,000 of public money when the investigating officer is an officer of the council and carried out the investigating alongside usual duties and responsibilities."
It added there are "similar resource implications for all complaints under investigation" and it is important to ensure "any investigation undertaken is proportionate and required in the wider public interest".
Resource implications include officer time from receipt of a complaint up to and including a Standards Committee hearing together with printing and paper costs.
Ms Robson, speaking at the meeting earlier in December, said the costs can increase further if external investigators are brought in.
She said: "One thing that we do know is the cost to externalise investigations is approximately £20,000 per case.
"So we've needed to try and make a decision as to how do we think that money would best be being used for residents and communities."
Professor Grahame Wright, independent chair of the Standards Committee, said at December's meeting there had been four hearings held since he took office in 2018.
He added: "Even if a complaint gets rejected it's taking up senior officers, extremely well-qualified professional people's time to get to that stage.
"We just have to accept this process is a costly process, we need to try and make it as efficient as we can."
Since the start of 2020, 149 complaints have been closed in South Tyneside due to either being withdrawn by the complainant, rejected by the monitoring officer, closed after hearings or concluded through 'informal resolutions.'
Over the past two years, more than half (55%) of complaints about councillors have come from members of the public, while 40% involved councillors making complaints against other councillors.