Warning to landlords after figures reveal half of all house fires in Tyne & Wear were at homes without a smoke alarm
Rogue landlords have been warned to expect tough treatment if they don't ensure their properties are fire safe.
Tuesday, 23rd February 2021, 10:23 am
Updated
Tuesday, 23rd February 2021, 10:25 am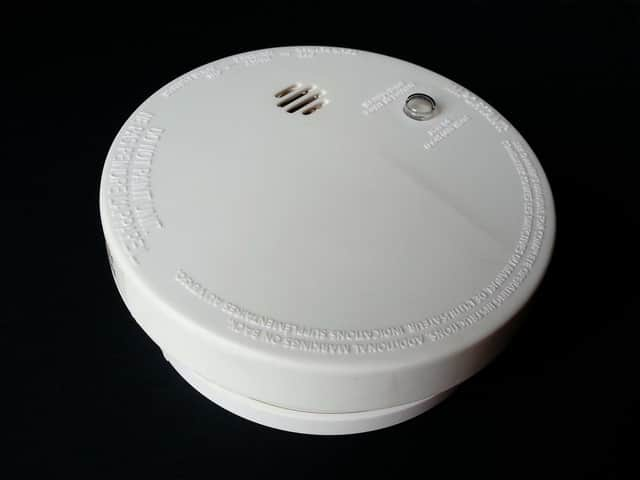 Fire chiefs have stressed the importance of smoke alarms after figures reveal half of all house blazes were at homes without smoke alarms
A worrying figures show almost a third of 'dwelling fires' since the start of the pandemic have been in homes without a smoke alarm.
A further 21% of call outs were to properties where a detector had been fitted but did not activate, prompting calls for a greater drive to educate families about the possible dangers.
"Smoke alarms are a key weapon in fighting fires, they're as important as fire engines," said Nick Forbes, vice chairman of the Tyne and Wear Fire and Rescue Authority.
"What these figures tell us is that 51% of fires occur in properties without a working smoke alarm.
"That is really worrying and we have to make sure we have a targeted approach to getting smoke alarms into the properties we think are most at risk.
"If we find there's landlords not keeping smoke alarms in working order or properties without them fitted in the first place, we need to throw the book at them.
"If they don't, we will come down on them like a ton of bricks."
Forbes, who is also the leader of Newcastle City Council, was speaking at a meeting of the fire authority's Policy and Performance Committee, which was held by videolink and broadcast via YouTube.
He added the 2017 Grenfell Tower fire should have prompted many property owners to take extra care over safety standards, although also conceded some households disable their own alarms so they can smoke indoors.
The coronavirus pandemic has hit some of the prevention work usually carried out by the Tyne and Wear Fire and Rescue Service, with just 3,528 home safety checks carried out by the brigade in the first nine month of 2020/21 – compared to more than 17,000 the year before.
Fire chiefs are now focussed on analysing data from the previous year to identify any groups or areas which should be prioritised.
Assistant chief fire officer (ACFO) Peter Heath said: "The work now is to forensically look at these addresses to find out if it is the same addresses that keep coming up.
"[In the meantime] if we turn out to a fire in a home, we will not leave that home without a fire alarm if it doesn't have one, so long as the premises is habitable and with the consent to install it."
You can subscribe to this website and enjoy unlimited access to local news, information and puzzles online. With a digital subscription, you can read more than five articles, see fewer ads, enjoy faster load times, and get access to exclusive newsletters and content. Simply click 'Subscribe' in the menu.