Writing to Ministers for coastal support for South Tyneside
Councillors in South Tyneside have agreed to write to Government ministers and other key organisations seeking further support to protect and enhance the region's coastline.
Published 3rd Mar 2023, 15:24 BST

- 2 min read
Updated 3rd Mar 2023, 15:25 BST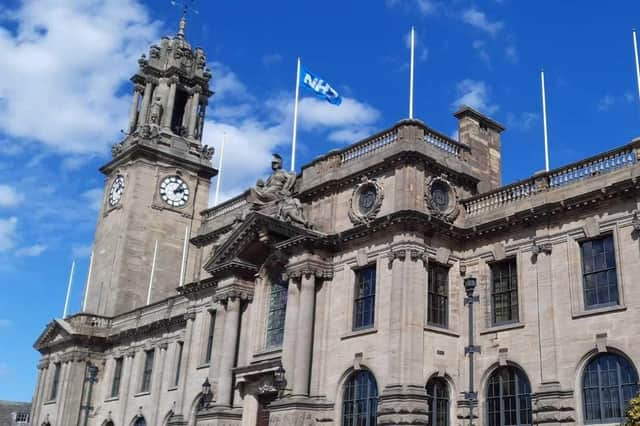 It came as the latest meeting of South Tyneside Council's place select committee received an update on work being done by the LGA Coastal Special Interest Group.
The council is currently the lead authority for the group, which represents the collective interests of coastal and maritime communities, and Cllr Ernest Gibson, Whiteleas ward representative, is chair.
Cllr Gibson told the committee they are championing for a dedicated minister representing the coastline, adding "every coastal town is unique".
Councillor Geradline Kilgour, chair of the place select committee, agreed to write to the relevant Government department adding their voice supporting the cause.
She added they would also write to organisations including Northumbrian Water and the Environment Agency over concerns linked to pollution and stressing the importance of keeping the region's waters clean.
Labour's Cllr Kilgour added: "This is a massive issue for us locally, regionally, nationally and I think we must do it justice.
"We have to and we are as a local authority applying pressure in the right direction, we have to bring pressure to those who are responsible.
"We have to assure our community that we are doing everything we can as a local authority."
Cllr David Francis, Green Party representative, stressed the coastline is "an important asset that needs protecting".
Cllr Gibson noted they must also raise the importance of "coastal education" around issues such as single-use plastics and moving to reducing their use.
He added through the work of the coastal group South Tyneside is "leading the way on a national scale", as well as pushing to improve the region's beaches and seas.
Labour's Cllr Gibson said: "It is a hot topic, the ocean has been abused over the years but councils are helping to restore all of these.
"We're a small borough but we are working to develop the town and make it much better."
He added as well as an environmental benefit, the coastal work can also help boost tourism in the area.
Previous work of the coastal interest group includes campaigns to help clampdown on polystyrene bodyboards being disposed of on the beach and lobbying on the issue of sewage polluting the sea.