EMMA LEWELL-BUCK: The international community must act to stop Middle East violence
Like many of us, I have been left broken-hearted and numb at watching the awful escalating attacks taking place in Palestine and Israel over the past few weeks.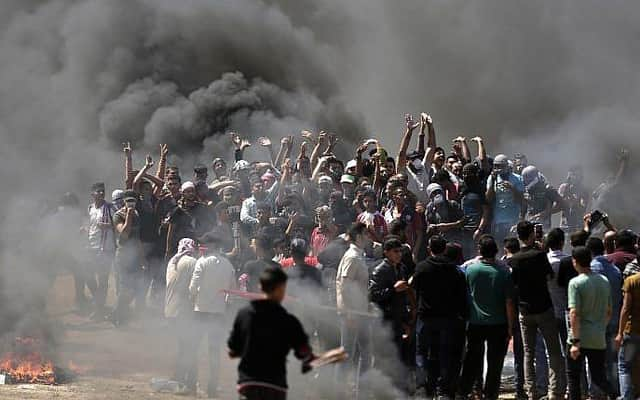 Anyone who has ever spoken with or listened to civilians who have been trapped in conflict, will know the powerlessness and fear they feel when they are unable to protect those they love from bombs and rockets reigning down on them.
The chaos and utter despair felt by civilians unable to stop the violence as their lives are at mercy of others.
There can be no place in our world for these levels of indiscriminate violence. The international community must act.
This conflict sadly is not new, but this current violence is the worst in years.
The forced evictions in Sheikh Jarrah and attempts by Israeli settlers to take control of Palestinian homes must end.
There needs to be an end to forced evictions of Palestinians and illegal occupation.
East Jerusalem has been illegally annexed – Israel is the occupying power, which creates obligations that the Israeli Government is not meeting.
I strongly believe Israel must comply with international law without delay.
At least 217 people, including 63 children, have been killed in Gaza since Israel's airstrikes resumed a week ago, with some 1,500 Palestinians also wounded.
Strikes have also destroyed medical facilities, schools, and the offices of international media outlets.
Hamas have retaliated and fired rockets targeting Israeli cities and civilians.
Any defensive action must be proportionate and consistent with international law with every single step taken to protect civilians.
Gaza has been subjected to a blockade for 15 years, the current outbreak of violence must be the last.
Humanitarian aid is needed urgently.
Our Government should recognise Palestine as a state and be working with our international allies to secure a United Nations Security Council Resolution for an immediate ceasefire and re-establishing of a meaningful peace process towards a two state solution.