Former Health Secretary and I'm A Celeb campmate Matt Hancock to stand down as Conservative MP at next election
Politician Matt Hancock will not stand for the Conservatives at the next election, he confirmed in a letter to the Prime Minister on Wednesday, December 7.
In the letter to Rishi Sunak, the ex-Tory MP, spoke of his pride in "what we have achieved" during his time in office, saying he wanted to "do things differently" and "engage with the public in new ways" moving forward. He has been the MP for West Suffolk since 2010.
Mr Hancock, who served as the Government's Health Secretary during the thick of the coronavirus pandemic in 2020 and 2021, was stripped of the Conservative Party whip in November after he signed up for ITV show I'm A Celebrity … Get Me Out Of Here! His three-week stint in the jungle was controversial and divided viewers, as well as his campmates in the Australian jungle.
The MP resigned as Health Secretary in June 2021 after photographs of him kissing his now-partner Gina Coladangelo were published in the media. He was in breach of social distancing guidelines in place at the time of the incident – early May 2021 – which said indoor mixing with people from other households was not allowed. He and Ms Coladangelo, who are still together, were having an affair.
It has been reported on Wednesday that a letter from Terry Wood, president of West Suffolk Conservatives, was sent to Tory chief whip Simon Hart at the start of this month. It said that local association officers in believed Mr Hancock was "not fit to represent this constituency", the i newspaper reported.
Mr Hancock's own letter to Prime Minister Mr Sunak on Wednesday concluded: "It has been an honour to serve in Parliament and represent the people of West Suffolk. I will play my part in the debate about the future of our country and engage with the public in new ways."
He added that he was looking forward to championing issues close to his heart, including support for dyslexic children.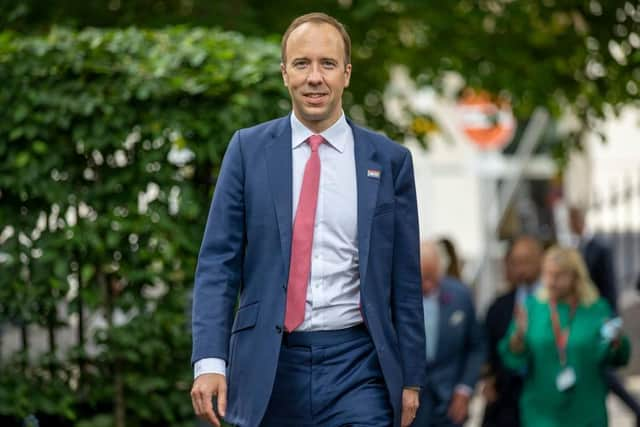 The next general election is not expected to take place until early 2025.
The maximum term of a Parliament is five years from the day on which it first met; the current Parliament met for the first time on December 17, 2019. Polling day would then be expected to take place 25 days later.